Cryptocurrencies caused quite a stir when they first appeared. Most people didn't know what to make of them, some even going as far as proclaiming vocal distrust for the new form of money. How could a currency possibly survive without a country and a central bank to support it? It must be some kind of scam, mustn't it?
Well, it's 2020 now, and we're in a position to more objectively say what cryptocurrencies really are. They're simply means of exchange, a digital asset you can trade for goods and services.
The technology that enables the decentralized nature of cryptocurrencies is called blockchain, and you can think of it as a public ledger. It allows for better security of each transaction and a more robust database system by storing data on multiple computers. 
Moreover, there are no transaction fees, long payment processing times, or limits on how much you can trade. Also, the value of cryptocurrencies is not fixed — it can skyrocket, which explains why digital currencies are so interesting to investors. Bitcoin is the most common cryptocurrency you can come across. However, there's also Ethereum, Ripple, Litecoin, and many others — there are more than 2,000 cryptocurrencies in use.
The appeal of such currencies should be pretty obvious by now:
More security
More anonymity
Fast transactions
No banks involved.
Even large industries are slowly warming up to the appeal of cryptocurrencies and the security of the blockchain. Read on to learn where you can spend your digital coins and what services you can get in return.
RELATED: Is Bitcoin Really Anonymous?
Major Industries That Accept Bitcoin
The number of industries that recognize the lucrative Bitcoin is constantly increasing. But there are some that seem more responsive to it than others:
Entertainment industry
Food industry
Travel industry
Web hosting industry
Automotive industry.
All of the above have already whetted their appetite for Bitcoin, and other industries will follow suit.
1. Entertainment Industry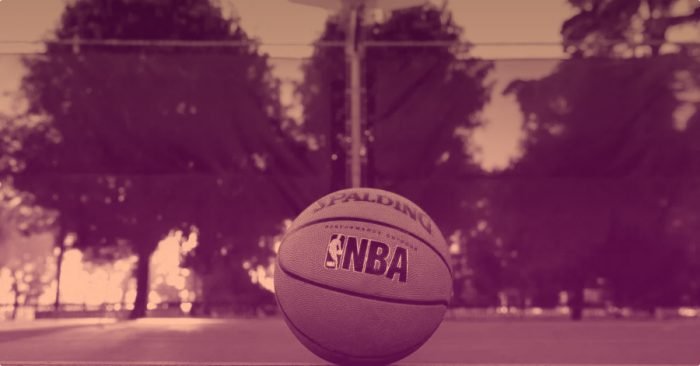 The move from more traditional forms of media to the internet has been rather smooth and profitable for the entertainment industry. Movies, music, books, video games, and even gambling were among the first to accept the world wide web as their new destination.
Much like entertainment was quick to embrace the internet, so it is now eager to accept new means of exchange online. Gamers can now pay for video games and their gaming rigs with Bitcoin. They can also use it to purchase gift cards for top-of-the-line gaming companies such as Nintendo, PlayStation, and Xbox.
Another branch of the entertainment industry is sports. Certain NBA teams like Sacramento Kings and Dallas Mavericks allow their fans to purchase tickets and merchandise using cryptocurrencies. If you have Bitcoin or Ethereum, you can also show your support for S.L. Benfica, a soccer team from Portugal, by buying a team jersey.
Perhaps the most lucrative of all, the gambling industry was very quick to accept Bitcoin as payment for the various online casino games. Gamblers themselves realized that there is no faster or more secure way of depositing (and withdrawing) cash on casino websites. After all, blockchain technology makes it easy to track your expenditures at any given time.
2. Food Industry
The food industry walks in the footsteps of the entertainment industry, as it was among the first businesses to take notice of Bitcoin.
By 2025, 20% of the ten biggest grocers worldwide will make the switch to cryptocurrencies. What this means is that Bitcoin will transform the food industry — it's more than just an online currency to pay for your pizza with.
What's even better is that you'll have greater access to invaluable information about the food products you're buying. That includes information that you most likely just glance over, such as product certification.
Among famous fast food restaurant chains, Burger King is leading the way with cryptocurrency acceptance. However, it's not the only food business to do so anymore. Domino's Pizza, KFC, and Whole Foods have all recognized cryptocurrencies' potential.
3. Travel Industry
Bitcoin has revolutionized the travel industry in more ways than one. No one expected that particular branch to evolve so quickly, but it did, and travelers in possession of Bitcoin rejoiced. Travala, a booking platform, reported a 205% increase in booking revenue in May despite the coronavirus crisis. 60% of the bookings were paid in cryptocurrencies.
Not only are you now able to pay for flights using Bitcoin and several other cryptocurrencies, but you're also able to get a hotel room much cheaper. The reason for that is that you get to bypass intermediaries and unnecessary currency exchanges. The latter has proven to be a nuisance for every avid traveler.
With CheapAir, you can get both flights and a room in exchange for your digital coins. Norwegian Air and airBaltic also accept Bitcoin as a payment method. Even Expedia has partnered up with Coinbase to provide its customers with the ability to pay for their services using cryptocurrencies.
RELATED: How to Travel With Bitcoin
It goes without saying that digital currencies make traveling much easier and cheaper. Avoiding eye-gouging exchange rates and various fiat currencies leaves you with more money to spend elsewhere. You can even get special deals for cryptocurrency holders from travel agencies. It's not just easier — it's also more stable and secure thanks to it being completely decentralized. 
However, you're still going to need some solid cash to pay for various services at the travel destination. The number of local bars, restaurants, and other venues that accept Bitcoin is slowly increasing, but it's far from ideal. It's still highly unlikely you'll be able to enter a random bar and pay for drinks with a cryptocurrency.
4. Web Hosting Industry
Despite all the cryptocurrency transactions being publicly available, they do, in fact, offer more anonymity than regular payment methods. You don't have to disclose your personal information when paying with Bitcoin, and that's something that the web hosting industry was the first to pick up on.
Both hosting companies and people recognized the value of anonymity that Bitcoin provides. What's more, it's also very convenient to use, and that's something we can all get behind. That is especially true for offshore hosting providers, whose customers usually want all the anonymity they can get.
Some web hosting providers prefer Bitcoin over all other cryptocurrencies, and they're referred to as Bitcoin VPS hosts for that very reason. That's not so uncommon for hosting providers, since Bitcoin is the most well-established cryptocurrency out there. 
If you ever need such services, you can find all the relevant information about each host online. It's best to go through some Bitcoin hosting reviews before you commit to one web host.
Aside from the obvious advantages of Bitcoin such as anonymity, you also get to avoid any transaction fees that you might incur otherwise. Finally, the blockchain makes transactions more secure and protected.
5. Automotive Industry
One of the best ways to turn a digital currency such as Bitcoin into something more palpable is by getting a car. Local dealers and industry giants alike have shown acceptance of cryptocurrencies, which has done wonders for the entire industry.
Now you can get luxury cars such as Aston Martin and Ferrari with your Bitcoin. It is, by far, one of the best ways to spend your hard-earned cryptocurrency. The ability to purchase a car with something so intangible as Bitcoin has led many to recognize the true value of digital money.
However, that's not where the story of Bitcoin and blockchain's involvement in the automotive industry ends. Considering how potent blockchain technology is, we expect to see it drive further advancements in the industry. The distributed digital ledger allows for quick collection and transfer of incredible amounts of data between drivers, researchers, and car manufacturers. The result is likely a faster development of self-driving cars and safety improvements.
Of course, the traceability and transparency of the public ledger ensure faster and more secure transactions for both customers and car dealers. AutoCoinCars claims that vehicle sales have gone up 1000% thanks to cryptocurrencies.
In Conclusion
It goes without saying that online industries are the ones most open to the idea of cryptocurrencies. Bitcoin has done away with borders, creating an open market where everyone gets to trade. While it's easily accessible to most industries, it is those businesses that require a degree of privacy that benefited the most. Among other things, you can also purchase a WordPress website and even get ghostwriting services with Bitcoin.
Both companies and individual customers are growing accustomed to Bitcoin's presence. It's here to stay, but there's really nothing strange about that, given how much value it creates for everyone involved.
Bitcoin owners can finally use their digital assets to purchase almost anything they want, while businesses are reaching global audiences much easier. It's time to think about what Bitcoin can do for you, and act accordingly.