BeNFT is an educational platform that uses blockchain technology hand in hand with AI to personalize learning and offer earning opportunities. Through its Learn engine, students can collaborate and learn in an immersive educational environment.

BeNFT also incorporates Decentralized Finance (DeFi) features such as NFTs, NFEs and SBTs so students can demonstrate their skills and earn verifiable credentials that appeal to employers and investors.

This article explores how BeNFT is transforming the traditional model of education and how its innovative approach is addressing current labor market challenges.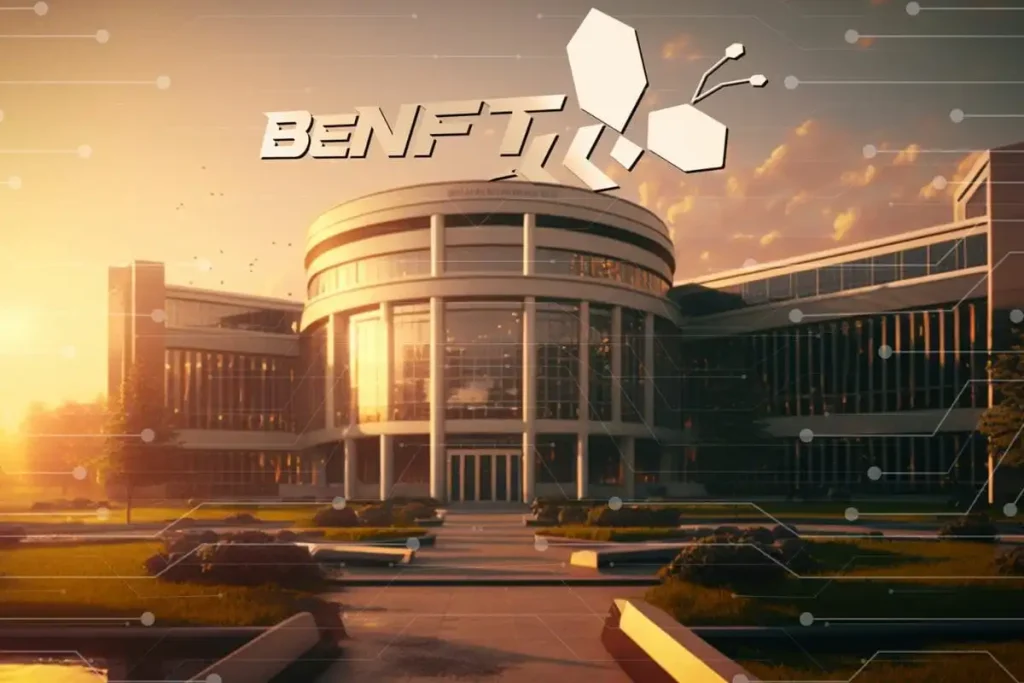 Bridging the gap in education through blockchain technology and NFT
BeNFT, a platform that combines blockchain and NFT technology, is changing the traditional model of online education by addressing the problem of the skills gap in today's job market. The mismatch between the skills required by companies and the skills of candidates has limited economic growth.

BeNFT seeks to close this gap by focusing on generating opportunities for collaboration and partnership to enhance learning and skills development. With its innovative approach, BeNFT has become a leader in the education and skills enhancement market.
What kind of opportunities does BeNFT offer?
BeNFT offers an innovative and effective way to monetize personalized online content and education. Through its revenue model based on subscription fees, transaction fees and revenue sharing with content creators, the platform offers numerous benefits for users.

Subscribers have access to customized courses, while content creators can monetize their material and collaborate with other organizations to generate new revenue streams. In addition, BeNFT has great revenue potential and is well positioned to lead the market in personalized, immersive education.
Dual token model to protect the value of $BEAI
BeNFT is a platform that uses a dual token model to ensure the stability and value protection of its native $BEAI token.

$BEAI has a limited supply of only 1 billion tokens in circulation, which can increase the demand and value of the token over the long term. In addition, $BEAI holders can benefit from incredible staking rewards, which increases demand for the token.

The platform also integrates multiple utilities, such as selling unique digital assets and monetizing content on the platform, which can provide new revenue streams for content creators and partner organizations.
The most anticipated investment event of 2023.
BeNFT Solutions is gearing up for its TGE on May 18, 2023, and this is expected to be the largest token sale of the year. The platform features a dual token model, consisting of the native $BEAI token and the xBEAI utility token.

BeNFT's TGE is generating a lot of buzz among investors and cryptocurrency followers around the world, and during the event, investors will have the opportunity to purchase $BeAI tokens, allowing them to own a piece of the platform and take advantage of its long-term growth prospects.

In addition, investors will also have access to exclusive NFT tokens and other unique digital assets that they can use on BeNFT's platform. BeNFT's TGE is a unique opportunity to invest in an innovative learning platform and be part of its long-term success.
Keep up to date with BeNFT through Discord and Twitter.
If you want to stay informed about BeNFT's latest developments, please join Discord and follow Twitter. The active community on the Discord server is a space where enthusiasts and the BeNFT team share news, exchange ideas and discuss the future of the platform.

Meanwhile, the BeNFT Twitter account provides regular updates on the platform, industry news and relevant events related to education and cryptocurrencies.
Contract address:
https://bscscan.com/token/0x8F7Ebc23212F6aDCC7A5f1c86197EC337c2F4997

Total supply: 7,000,000
Initial Price: $0.5 USDT

https://coinmarketcap.com/currencies/benft-solutions/
For more information, visit their official social media links.