Whenever you invest in an NFT collection, you might have noticed that some NFTs are more expensive than others. NFT collections are often made up of more than 1,000 different collectibles, and the main aspect that gives each NFT in a collection unique properties are called traits. 
In this article, we look at different methods of how to check the rarity of an NFT and will check out services that will help you determine the value of your NFTs before investing in a collection.
What is Rarity in NFTs
Some of the most sought-after NFT collections easily rake in thousands of dollars even for their lowest ranking NFTs. We all know the stories of record-breaking NFT sales and thus are on the lookout for the next Bored Ape Yacht Club or Crypto Punks to boost our portfolio.
While this is a dream worth going after, the truth for most collections is that NFTs will have different tiers of rarity that determine their value for potential buyers. 
Each NFT in a collection has traits that define how rare an NFT will be when minted. These traits not only define the rarity of an NFT but also give an artwork the unique look that makes it stand out from the other ones in a collection.
Traits can range from small details like accessories to more obvious aspects like the color of their skin or eyes. These more or less unique traits will give potential buyers an idea if the NFT they are looking at is one among many, or a 1/1 art piece waiting to be gazed upon in a gallery.
While demand settles the price for a given NFT at the end of the day, determining rarity before investing or selling is a smart move to check out the potential profit one could make with the NFT.
Read Also: Non-Fungible Tokens (NFT): A Quick Guide
How to Check NFT Rarity
Checking the rarity of an NFT is a must if you are looking to profitably sell NFTs. Whenever you want to buy an NFT, it's only a small task to check out if you're looking for a rare artwork or a digital potato that is not worth your time. Rarity is calculated by taking a look at the number of the total supply of a collection and then at how often a single trait of an NFT is prevalent in said collection.
NFT collections usually consist of various traits for each artwork, calculating rarity manually can be quite redundant. Luckily, some services will do the math for you by providing rarity rankings for NFTs. Let's take a look at the most renowned services in the NFT space.
Rarity Checker on Ethereum
As the biggest Blockchain for NFTs today, Ethereum offers a massive amount of NFT collections dropping every day. Although a lot of the available collections are not worth looking after, the ones that are worth your time are enough to have to be properly researched before investing.
The most popular choice to check the rarity of your NFTs is rarity.tools. The rarity.tools rarity checker uses simple math to calculate the level of scarcity of an individual NFT, the formula they use is:
Rarity Score for a Trait Value = 1 / (Number of Items with that Trait Value / Total Number of Items in Collection)
Being one of the most popular rarity checkers for Ethereum NFTs, rarity.tools is home to some of the biggest NFT collections available with a growing number of new series coming in daily.
Rarity Checker on Solana
Solana has grown to be the second-biggest NFT market to date with an exodus of investors jumping ship from the growing gas fees on the Ethereum Blockchain.
Although the sales volume is still small compared to its biggest rival, Solana features popular NFT collections and a strong community of NFT aficionados that shake up the market and social media networks. 
The best option to check the rarity rank of your Solana NFTs is HowRare.is. The website features almost every NFT collection available on Solana and uses a similar take on calculating the rarity level of a given artwork. 
A nifty feature of HowRare is the option to see how many individual holders are part of an NFT collection and how many NFTs of a collection are up for sale.
Next to checking these important aspects, HowRare also offers a drop calendar that features upcoming NFT collections on the Solana Blockchain. Worth checking out when searching for the next banger collection. 
There are several specialized websites for upcoming NFT drops that you should add to your toolkit.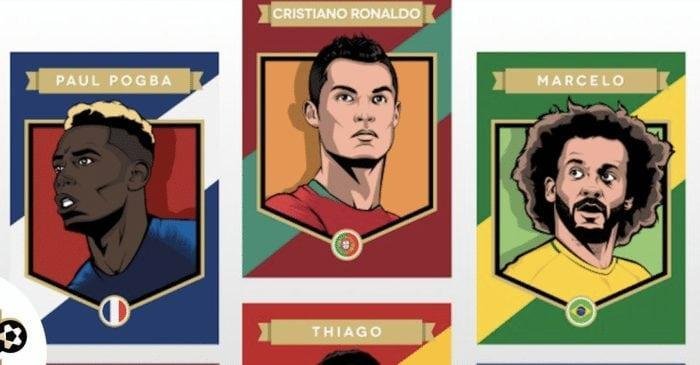 Multy-Blockchain Rarity Checker
Despite having the biggest market share, Ethereum and Solana are far from being the only Blockchains with an NFT market.
A moving NFT market is a vital sign for the health of a Blockchain's ecosystem and this caught on to other Blockchain projects. Chains and platforms like Cardano, NEAR Protocol, and even Coinbase entered the NFT market and provide their take on the revolution of digital art. 
To check out the rarity of an NFT that is running on one of the mentioned examples, we recommend checking out rarity sniper. The service offers rarity checking for NFTs on Ethereum and other Blockchains and provides more nifty features like a drop calendar and stats to check out important metrics of a given NFT collection. 
It is always a smart move to consider checking out multiple services before investing in a collection because every rarity checker uses a slightly different take on calculating the level of rarity of an NFT collection.
Extra: How to Find Rare NFTs
Now that you know how to check the rarity of an NFT, we want to show you how to start your research before randomly entering countless numbers into NFT rarity search engines.
The first step taken when looking for rare NFTs is to check out the amount traits of an NFT collection. How many traits does a collection have and how many NFTs are minted with a given trait are two important questions to answer beforehand.
After researching the number of different traits, it is time to check out which NFTs with which traits have the highest floor price. If you know how much people are willing to pay for an NFT with certain traits, you get an idea of which ones to keep looking after before buying in.
If you set the filter on the marketplace right, you can easily spot some valuable combination of traits that might be flying under the radar. 
Take these two simple steps and you'll surely find some great NFTs to further research before investing. 
Read Also: Get Ready For NFTs On Spotify
Summary
In this guide, we showed you how to check the rarity of an NFT and which services are offered to ease the quest of researching your next NFT investment.
We hope to have given you an idea of what to look after when buying NFTs, if you like this article please don't hesitate to reach out to us for feedback and further questions.
And remember, always do your own research before investing in NFTs. The market is prone to high volatility and there are countless shiny pieces of worthless NFTs out there, to know how to check the rarity of an NFT is key to successful investments.