Bitcoin faucets are platforms where you can earn Bitcoin free. Some other faucet apps and websites allow users to receive different cryptocurrencies for free.
Unfortunately, many platforms have spiraled up due to the increasing popularity of Bitcoin; some of them are not even reliable.
After researching and testing out different Bitcoin faucets, we found the top 10 most legit Bitcoin Faucets for 2022.
Related: Best Crypto Faucet List 2022
You don't need to invest money to buy Bitcoin using this method. You only need to complete some tasks on the websites listed below to earn free bitcoin.
However, it is essential to have a Bitcoin wallet address before registering on any faucet listed below. Additionally, it will be better to register on multiple websites to accumulate more satoshi faster.
The Most Legit Bitcoin Faucet for 2022
FreeBitcoin is one of the highest-paying Bitcoin faucets; you can also play games and gather as much Bitcoin as you can. The platform is one of the biggest and most legit Bitcoin faucets. You can earn up to $200 worth of bitcoin if you successfully win the games on FreeBitcoin.
The platform also has a referral contest, and winners can earn up to $10900 in Bitcoin for free by referring their friends and family to the faucet.
They also have weekly lotteries, and you can earn interest of up to 4.08% if you deposit bitcoin into your FreeBitcoin wallet.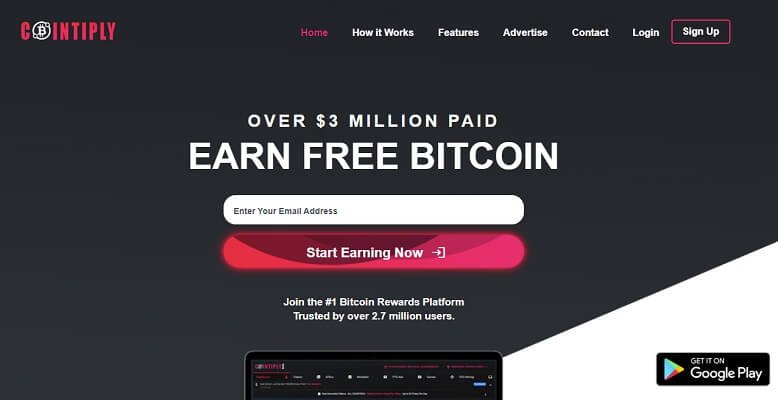 Cointiply is one of the most popular Bitcoin faucets, and they have paid over $500,000 to their members. You can earn thousands of Satoshis daily on the platform. You need to complete tasks on the website to earn free Bitcoin.
Cointiply lets users complete surveys, view websites for a short period, download and install games, and play the multiplier to multiply their Bitcoin by up to 61X.
They also have a referral program to earn a 25% commission by inviting family and friends. The platform also has a loyalty bonus program that lets you earn up to a 100% if you log in every day.
In addition, if your earnings reach 35,000, you will get an additional 5% interest for free. Cointiply is one of the best bitcoin faucets, and their added incentives make it very popular. You can also set up tasks while away from your computer and earn more Bitcoin using the autopilot mode on the platform.
Cointiply also pays its users in various cryptocurrencies, including DogeCoin (DOGE) and Bitcoin Cash (BCH).
Coinpayu is one of the highest-paying Bitcoin faucets that are available today. The platform pays users Bitcoin by watching adverts displayed on the website. You can earn up to 10,000 Satoshi daily by simply viewing adverts.
One thing that makes the platform unique is its affiliate marketing which lets users earn passive income by inviting others to register using their unique link.
Coinpayu is one of the most legit Bitcoin Faucets, and it also has an exemplary user interface, albeit with the adverts displayed on the website.
If you want to earn free bitcoin daily by doing minimal tasks, this is one of the best platforms.
Coinpayu also pays users in Ethereum or Litecoin, and their payment instantly makes it reliable. Useful for those who don't want to waste time waiting for their Bitcoin.
FireFaucet is a free Bitcoin Faucet where users can earn up to $150 in Bitcoin every day. It is a high-paying Bitcoin Faucet that is available right now.
The website is clean and easy to use, making it popular among users that want to accumulate free Bitcoin. Both beginners and experts use FireFaucet, and their referral system lets users earn additional 20% commissions on all future claims.
To earn on the platform, all you need to do is take surveys, watch videos, and do other tasks that let you accumulate Bitcoin daily.
The more you visit the site, the more you rank higher, and you get daily rewards if you are on the top 20 list at the end of the day. They also support other cryptocurrencies like Tether (USDT), Litecoin (LTC), and DogeCoin (DOGE).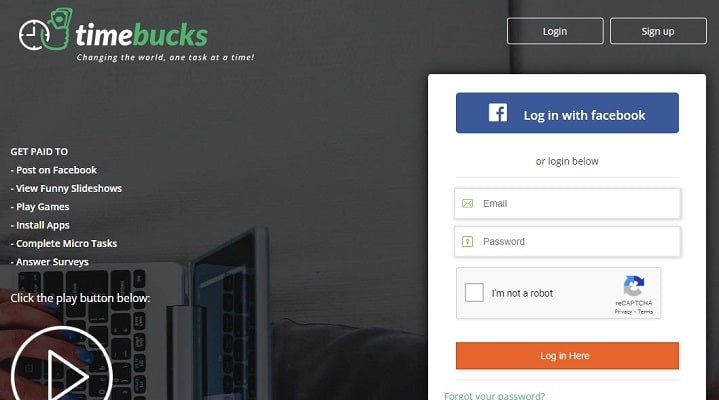 Timebucks is one of the most legit Bitcoin faucets, and the moment you sign up, you can start earning free Bitcoin instantly.
The interface is friendly and easy to understand. Timebucks reward the top 100 earners on their platform with an additional bonus daily. You will also earn prizes if you refer people to the platform, especially if they make advertising benefits.
To earn on the platform, you have to complete specific tasks daily. Payments are carried out weekly, and Timebucks have over six different payment wallets.
You can also apply to get paid using PayPal if that's the method you prefer. They have customer care support that is always available to help guide new users on the platform.
This is a poker game where you play to win free Satoshi. There is no need to register on the platform. The moment you access Blockchain Poker, you earn 100 Satoshi to stake and play the game.
After thirty minutes, you bet your total Satoshi and lose. After that, you get another 100 Satoshi. You can choose to play with Bitcoin (BTC) or Bitcoin Cash (BCH).
You remain anonymous on the platform because there is no need to register before playing the game. It is one of the most legit Bitcoin faucets, but the minimum withdrawal amount is high at a hundred thousand Satoshi.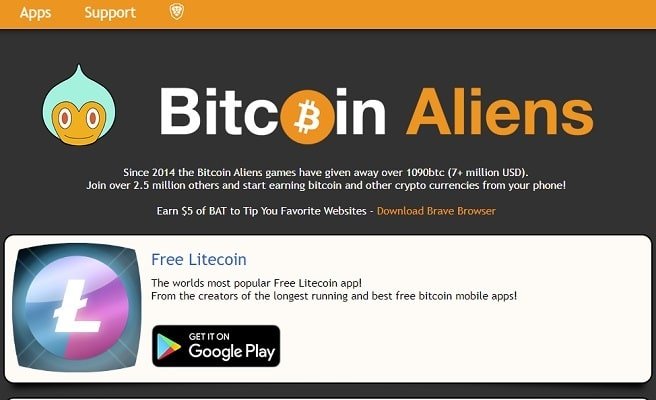 Bitcoin Aliens is another awesome Bitcoin faucet that separates itself from other faucets on this list. It has been in existence since 2014, and they have given out over 7 million dollars worth of Bitcoin to over 2.5 million users.
In addition, there are some mobile gaming apps that you can download on the Bitcoin Alien website and earn free Bitcoins while playing.
You can earn almost 4500 Satoshi per hour while playing any of the games on the platform.
The games are available for both Android and IOS devices. They have a quick and reliable withdrawal method, which is one of the reasons they have a lot of users on their platform.
BTCClicks is one of the oldest Bitcoin Faucets, and it has been in existence since 2013. You earn free Satoshi by watching videos on the platform and completing other tasks. The platform lets you accumulate a lot of Satoshi in a day.
The platform is also open for both advertisers and earners. They also have a referral and affiliate program where earners can accumulate more BTC by referring people to sign up.
The website has a clean user interface without intrusive ads. Users can also pay a certain amount of mBTC to become premium members and unlock more incentives from the platform. In addition, you can accumulate and withdraw your Bitcoin Instantly from the platform.
AdBTC is one of the highest-paying Bitcoin Faucets, and you can earn as much as 200 Satoshi by viewing webpages. The platform also has an affiliate and referral program.
You can earn between 5 to 10 percent of every transaction carried out by who you are invited to the platform. It is also possible to make as much as 1000 Satoshi daily.
The website is minimal and clean, and it is also available for advertisers and earners. Withdrawal of BTC on the platform is quick and easy. The list of withdrawals and deposits is posted on the website. The Bitcoin Faucet has stood the test of time, and it is still competing with others on the list.
Conclusion – Most Legit Bitcoin Faucets
There are a lot of people that are interested in owning Bitcoin but are afraid of Buying bitcoin. Suppose you are one of them; you can take advantage of the Bitcoin Faucets listed above and work towards owning Bitcoin.
It is always better if you sign up on multiple platforms to accumulate a lot simultaneously. These platforms give out Satoshi, which is like cents, and it will take a lot of time to earn more.
If you are already using any Bitcoin Faucet, not on this list, feel free to drop it in the comment section below.