The metaverse has grown in our everyday conversation since Facebook announced its rebranding in October 2021 to META. The metaverse is a virtual world, and people can own properties in the virtual environment. However, most people don't know that you can buy Metaverse land and develop it as a non-fungible token. We will share the best metaverse worlds to buy Land in this article.
There are people out there making a lot of money buying and developing real estate in the metaverse. If you read along, everything is going to be precise. Recently, there has been an influx of investors buying these metaverse lands because they don't want to miss out on the next big thing. I'm sure you are wondering what the hype is about and how you can buy these lands.
Best Metaverse Worlds to Buy Land
Starting up, we have Decentraland, a decentralized virtual game that runs on the Ethereum blockchain. Decentraland is a crypto play-to-earn game where you can create, host, or even sell your virtual Land as NFTs.
The Metaverse world in Decentraland has a structured grid system of finite, traversable, and three-dimensional virtual spaces referred to as LAND in the Decentraland ecosystem.
The LAND is on a blockchain, and the owners can use it to host events, concerts, play games, and a lot of other things in the virtual world. LAND is a non-fungible token on the chain, and it is stored and maintained in an Ethereum smart contract.
The LAND is subdivided into parcels identified by a pair of alphabetical coordinates such as X and Y. They are permanently owned members of the community thanks to the proof of ownership contract inside the LAND NFT.
Decentraland has over 90,000 LANDs, and they were sold out at the initial auction. Each Land is 33 feet wide and 33 feet long with unlimited height.
MANA is the official token of Decentraland, and LANDs can only be bought using the native token. The value of MANA increased after Facebook announced its rebranding in October 2021.
Decentraland is one of the best metaverse worlds to buy Land because it doesn't require coding. The platform provides LAND owners with a large pool of pre-built scenes that can easily be applied to LAND parcels.
To also participate in the activities of Decentraland doesn't necessarily mean you must own a LAND. The metaverse is decentralized, and users can fully enter Decentraland as customizable avatars or virtual representations of themselves.
For example, there are some free outfits, but users can spend MANA and buy unique clothing items as NFTs and personalize their avatars if they want.
The most expensive LAND ever sold on Decentraland was bought for a record 2.43 million dollars. A metaverse group bought it, aiming to develop and organize fashion shows and commerce within the digital fashion industry.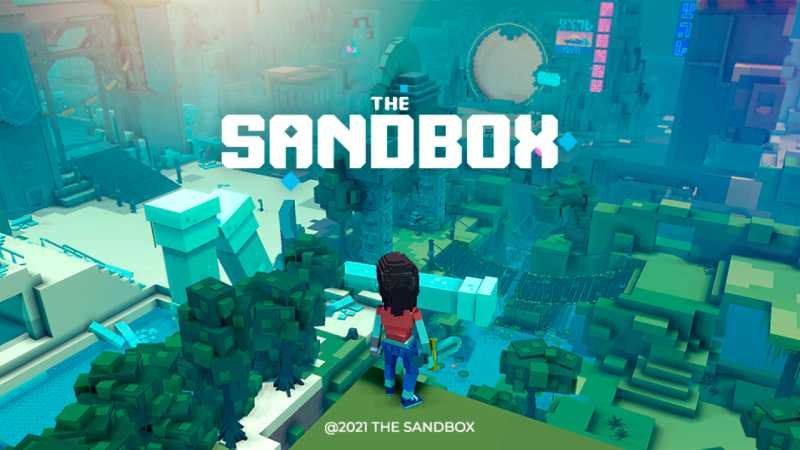 The Sandbox shares similarities with Decentraland. It is made up of digital pieces of LAND recorded as non-fungible tokens. Each Land is unique and based as an Ethereum ERC-721 NFT asset.
Land in the Sandbox metaverse can only be bought directly on the Sandbox marketplace or major NFT trading platforms like Opensea. it is also one of the best blockchain games you can play.
The Sandbox has a total of 166,464 lands, and these lands can be used to build digital experiences like games, 3D dioramas, or even populate the Land with NFT tokens to customize and increase the price of their Sandbox metaverse property.
Furthermore, multiple lands can be combined on-chain to form estates or create exceptional estates known as Sandbox district.
Sandbox is one of the best metaverse worlds to buy Land because it can be monetized by creating gaming experiences or renting it out to other creators for passive income.
For example, in December 2021, Snoop Dogg bought a mansion in the Sandbox metaverse. He also released the Snoopverse early access pass to give ticket holders access to the complete Snoop Dogg metaverse experience in the Sandbox.
SAND is an ERC-20 token that serves as the official token of the Sandbox marketplace. The market is built on the Ethereum blockchain, and asset owners and creators can freely trade on the market.
Items are sold on the market as NFTs. You need both the SAND token and Ethereum in your wallet to carry out transactions. Ethereum here serves as a gas fee on the Sandbox marketplace.
The Sandbox metaverse is decentralized, and in-game assets belong to the Landowners. As a result, gamers, artists, and investors stand a chance to make money from the game. The Sandbox has an inclusive economic structure that every participant can benefit from.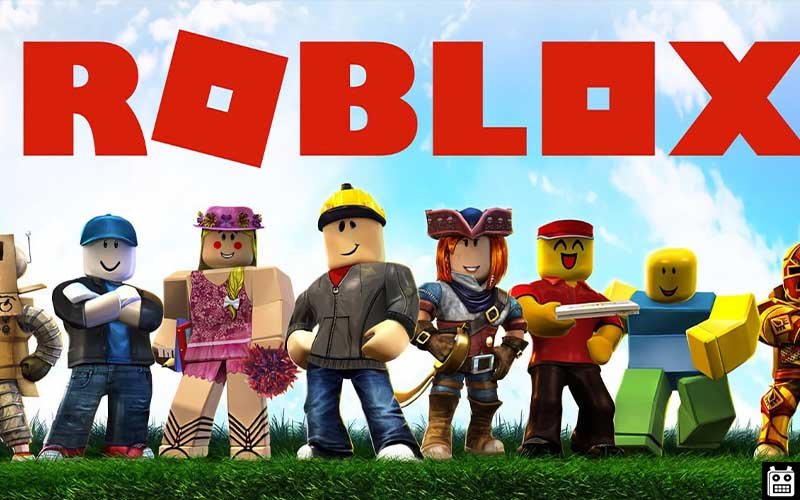 Roblox is one of the earliest metaverses in existence, and it was released in 2006. The game is centralized, meaning the original creators control it.
It shares similarities with Sandbox, but you can't play to earn in Roblox. Over 8 million developers on Roblox and 20 million Lands, preferably called experiences on the platform.
You must be wondering why is it one of the best metaverse worlds to buy Land? If you are a developer, you can create experiences on Roblox, and if gamers play your game and make an in-game purchase certain percentage will go to you.
That is why millions of experiences in the game come in the form of lands. You can also hire developers to create an experience on your behalf if you have an idea of a game that people would love to play. All experiences are made in the Roblox studio that is easily accessed and is entirely free.
Each gamer creates an avatar that is fully customizable in the Roblox store. Some items are free, but you have to pay for other things with the in-game currency.
For example, if you create an experience in Roblox, you can invite an artist to perform and monetize the event. Developers also sell their experiences for large sums of money. Roblox might not be decentralized, but it can be an excellent decision to invest in creating an experience.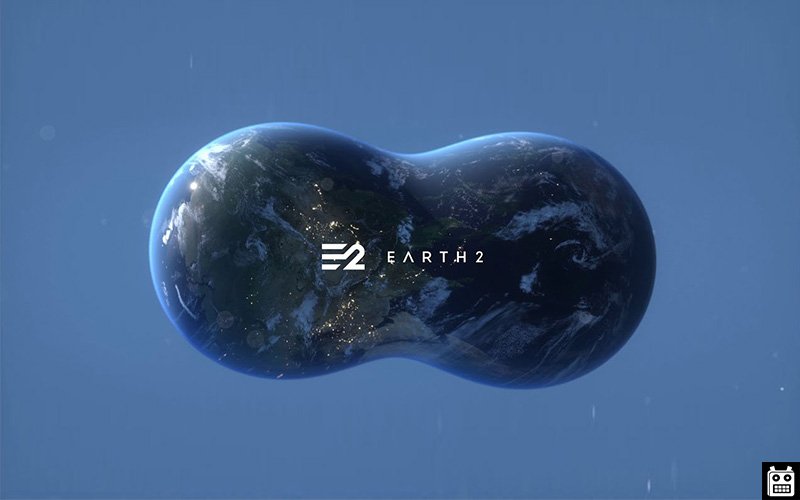 Earth 2 is a metaverse world that is a replica of the earth. You can buy Land on earth two and trade it for money, but be careful. The game developers replicated earth by using a geographically linked digital grid layer. You can buy Land in this metaverse, but it comes in tiles.
Every Land on Earth 2 has a fixed price, and value differs depending on location. The cost of buying land in the US is not the same as purchasing Land in Sweden. Buying land in Sweden also costs more than buying land in India. Once you buy a set of tiles, you can build on it and interact with other players. Your tile's value will increase over time, but this is where it gets sketchy.
Let's say you buy the Eiffel tower or any other iconic tile like the statue of liberty; the value is bound to rise because it is an area with high demand.
Unfortunately, it is nearly impossible to buy such lands on Earth 2 because early adopters have bought them. They are not willing to sell because of the continuous increase in value.
There are specific lands that are locked like places of worship; they are properties of the developers of the metaverse game. In addition, there is an in-game currency known as E$, pegged to the value of the USD. It is used to carry out transactions in the marketplace.
There were complaints when the game was launched newly of users not being able to withdraw their money after selling tiles on the marketplace.
The issue was fixed recently, and users have started removing money straight to their bank accounts. The problem is that most of them didn't buy land in strategic locations and lost their initial investment.
Upland is an EOS game with a 2D map of the world starting from San Francisco. Each player has an avatar to explore the map, and you can purchase Land while playing the game. The developers claim the game is built on the EOS blockchain, but it doesn't apply the play-to-earn model associated with blockchain games.
They have an in-game currency known as UPX, which is supported on the EOS blockchain. Players can buy, sell, and even rent out digital properties in the game, proof of ownership is verified on the blockchain, and assets are registered as NFTs.
There are no limits to the number of lands a player can own, and once you reach level 2, your account is automatically linked to the internal EOS ID. In addition, you become an uplander after unlocking the milestone.
Each player is given 6000 UPX free when you register to start playing the game. You can earn passive income and accumulate UPX, but at the moment, players can't change their UPX to fiat money.
The in-game currency UPX cannot also be swapped for another cryptocurrency like with Ethereum based blockchain games.
However, you can deposit money directly from your credit card, and 1000 UPX = 1 USD. The game is excellent, but the economic model is not great at the moment; maybe subsequent updates will improve the in-game economy.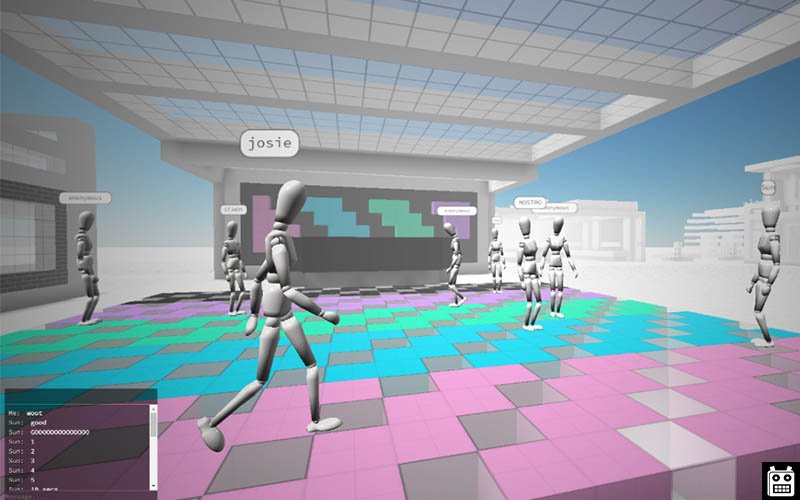 Cryptovoxels is a blockchain-based game in the metaverse. It is built on the Ethereum blockchain, and in this game, you can create, develop and sell your property on the streets of Cryptovoxels.
All in-game items are recorded on the blockchain. Cryptovoxels share similarities with Minecraft since you can build your Land using monochrome blocks with custom designs.
The game has a native token known as $COLR, and it is used to add color to your buildings. The grids and packages on which voxels are placed are bought from Opensea using Ethereum.
The packages come in black and white unless it is sold by someone who left color on them. You can also buy the $COLR token and images from Uniswap.
Cryptovoxels is a metaverse that users own, and it uses the Ethereum blockchain to verify the ownership of in-game assets. You can build on the Land in the game and earn money.
It is also a place to hang out with virtual friends and enjoy game events organized regularly. It is one of the best metaverse worlds to buy Land because it is easy to play and understand.
Once you launch the game and connect your wallet, you will access the builder panel. You can immediately start building and developing your Land.
Every gamer has an avatar, but you can't fully customize your avatar. However, there will be an update that will allow you to change the name and dress of your avatar soon.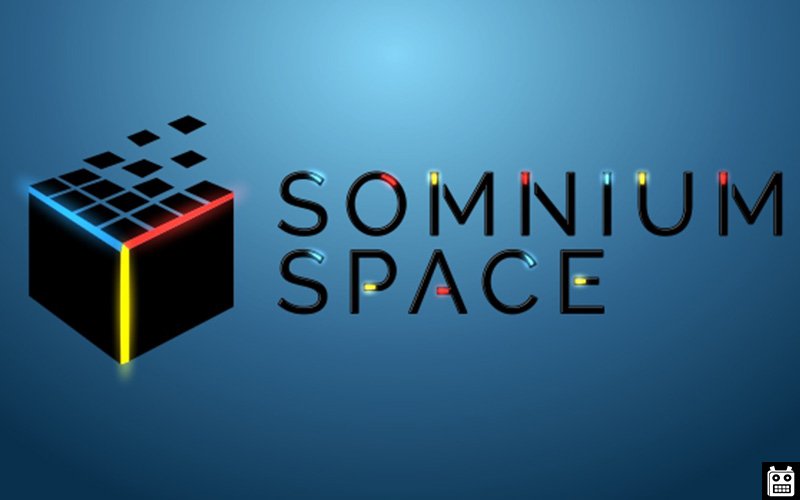 Somnium Space is a crowdfunded social VR world where you can buy Land, build and import object avatars. In addition, you can monetize your experience while traveling into a completely different reality. The game is built on the MATIC blockchain, and it has its native token called Somnium cubes.
The game is designed for VR headsets like the Oculus Quest, HTC Vive, and other VR headsets. People from around the world can meet, socialize, play games, hang out, and much more.
The game gives you complete ownership of virtual land, and there are different types of Land in the game, including small, large, and medium. You can buy and combine various spaces of Land and join them together.
The only limit you have in the game is your imagination. You can choose from a vast pool of specially designed assets. You can also buy more from the Somnium store to beautify your creation.
Gamers can also import their model of creation from popular 3D modeling software. They can also sell their products on the Somnium Store and monetize their assets.
Conclusion
Buying a metaverse land can become profitable, especially since significant brands are already creating virtual experiences in the metaverse. As a result, the interest in buying lands in one of the worlds listed above has spiked recently.
There has been a lot of hype created about how the metaverse will be the next big thing, and everyone seems interested. However, it would be best to do your research because some of these lands won't have any value in the long run.