Privacy in transactions is a problem in the crypto world. Since every transaction is available on a blockchain is public, people can view the ledger and interact with the blockchain. I Suppose you want to understand what is Railgun crypto, then continue reading. Railgun was created to secure every transaction or smart contract on the Ethereum and Solana Blockchain. We will explain all the essential things associated with the crypto project.
Privacy is a significant concern on the internet. It Is essential to secure your data online to avoid exposing personal and financial data that could lead to theft. In the same way, it is vital to protect your data online. It is also good you try to protect your transactions on a blockchain. Let's explain what is Railgun crypto, and how it works.
What is Railgun Crypto
Railgun is the first crypto project that offers anonymity for cryptocurrency transactions. It is a smart contract system that provides privacy and security to Defi users and cryptocurrency using Zero-Knowledge Proof (ZK-SNARK) technology. Using Railgun wallet addresses will be removed from your transactions and actions on blockchains where it was publicly available for everyone to view.
The Crypto asset sits directly on the Ethereum Blockchain, and it will protect you from security risks. In addition, Railgun users will enjoy privacy when trading, using leverage platforms and adding liquidity with decentralized apps (dApps).
It is regulated by a decentralized autonomous organization (DAO) consisting of early adopters who contribute and interact directly with the Railgun system. Members of the DAO will vote on the coins they want to see whitelisted for use in Railgun. They will also vote on a fee incentive program that will yield passive income for rail token holders. The income will come from transaction costs incurred by private users while trading.
How Railgun Crypto Works
Railgun is easy to use through their official website or using a mobile app. The technology is also been rolled out into more dApps as an added privacy layer for quick access. if you understand how metamask works then they share similarities.
The entire operation is handled by a smart contract and with a few clicks, you will be able to protect your transactions.
What is the Purpose of Railgun Crypto?
Railgun uses Zero-Knowledge proof technology that allows users to make transfers, perform trades, and use decentralized apps however they want. One of the most significant purposes of Railgun crypto is the access it has to distributed exchanges (DeXs) and Decentralized apps (dApps). In addition, it increases nodes that ensure users get total security from the network compared to other options that operate outside the primary blockchain layer.
It allows users to retain confidence, convenience, and flexibility which was likely why they got into crypto in the first place. Other privacy programs like mixers and tumblers break down your crypto transactions into bits and mix them with other trades. The problem with this method is that it doesn't completely hide the entire transaction on the blockchain like what Railgun crypto does. Records of how the transaction will still be on the blockchain will be tough to trace since it's broken into bits.
Privacy is essential in finance; that way, nobody will understand your spending habits and what you do with money. Railgun was founded on the idea that security solutions should be available for everyone to help keep their habits hidden.
Railgun Crypto History
The Railgun Crypto project was launched in June 2021 by Emmanuel Goldstein. The RAIL token went public and was made available for trading in July 2021. It is a token centered on keeping user's transactions on the Ethereum blockchain private. Since launching in June, other cryptocurrency projects like SOLANA and MATIC have also adopted Railgun on their blockchain to keep users' information confidential.
The project is still in its early stages, and they are scaling to more crypto blockchains since it is one of the only privacy tokens available.
Who is the Founder of Railgun Crypto?
Emmanuel Goldstein founded the Railgun crypto. He is a developer and Defi liquidity provider with ten years of experience in mobile gaming and game currency economics. Goldstein is also a former government cyber security contractor. He holds a master's degree in Economics, and he is from the United Kingdom.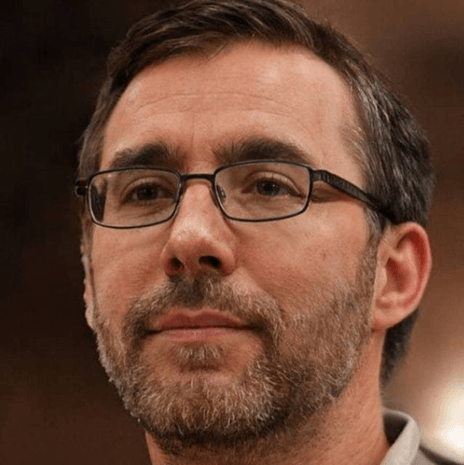 Railgun also has an impressive team of crypto experts contributing their knowledge to the success of the project. The Project manager Andrey Kravchenko holds a Ph.D. In Computer Science from Oxford University. Kieran Mesquita is the Chief Scientist at Railgun, and he is an early bitcoin adopter; he wrote mining codes in 2010. In addition, the board has Four members acting as advisors to the Railgun crypto Executive team.
What is RAIL Token?
RAIL is the governance token of Railgun Crypto. It can be staked if you want to gain voting rights on upgrades and changes to the Railgun network. The RAIL token can be bought on some decentralized crypto exchanges like Sushiswap, DODO (Ethereum), among a few others. RAIL is the first crypto governance token that allows anonymity in governance participation.
On the Railgun Decentralized Autonomous Organization, one staked token equals one vote. The project will never be ruled by a single person but rather the decision of all the involved people. Users can submit proposals and debate
Railgun Crypto Tokenomics
The Circulating supply of RAIL at launch was 50 million RAIL tokens. The maximum supply of the RAIL token is capped at 100 million RAIL tokens. There was an initial distribution of the RAIL token at launch, and 25% was distributed as Airdrop, 25% was given to the foundation, and 50% was allocated to the Decentralized Autonomous Organization (DAO). As of the time of writing, there is a total supply of 58 million RAIL tokens.
The tokens given to the DAO are locked and unminted. A DAO vote can only mint them by RAIL holders. There is no Railgun company, and there are no VC investors or equity holders. It is a truly decentralized project.
The Airdrop was shared among Ethereum addresses donated to the ETH network, privacy charities, and non-profits. As a result, they were given an Airdrop of the RAIL token for free. In addition, to support the long-term benefit of the project, 25% token was given to the Right to Privacy Foundation. A non-profit organization will utilize the token to incentivize developers and promote the Railgun platform and future deployments.
Rounding Up
The Railgun project looks promising, and it has the power to keep all your transactions on the Ethereum blockchain private. To make sure Railgun is transparent, users have access to all their transactions when needed, let's say if someone wants to audit your crypto account. Having a project like this is very important, and I am sure more privacy-driven tokens will be launched in the coming months.