The biggest problem of the Ethereum blockchain is scaling and high transaction fees. There have been many new blockchains like Solana and Algorand that claim to solve the problem of scaling while keeping the price of transactions lower than Ethereum.
Nonetheless, Ethereum's blockchain is still one of the most preferred blockchains for building decentralized applications and decentralized exchanges despite the slow speed and high transaction cost. This article will answer what is Loopring and how it works.
Many Ethereum investors are hoping the launch of Ethereum 2.0 will solve scalability issues and the cost of transactions.
However, the wait for ETH 2.0 is taking long, and recently there is a new protocol on the Ethereum Blockchain known as Loopring (LRC) that has been solving scalability and gas problems on the blockchain.
What is Loopring (LRC)?
Loopring is a Layer 2 blockchain on the Ethereum blockchain created to process transactions faster directly on the Ethereum blockchain and keep the transaction fee as low as possible. The side chain processes Ethereum transactions on its network and submits them straight back to the main Ethereum blockchain using cryptography known as zero-knowledge rollups (zkRollups).
The Loopring network can process over two thousand transactions in a second while keeping transaction costs to as low as 0.3 percent compared to Ethereum's 16% to 50% transaction cost depending on traffic. The LRC token powers Loopring decentralized exchanges that let users trade Ethereum based tokens at a low cost compared to the Decentralized exchanges and applications on the ETH blockchain.
Transactions on the Ethereum blockchain take minutes to process but using zkRollups reduces the number of transactions the Loopring will submit to the Ethereum blockchain, making transactions faster.
What is the Purpose of Loopring (LRC)?
Ethereum's blockchain doesn't scale up when needed, and this is because the blockchain is built to adapt the proof of work concept that is energy-hungry and less scalable. The more traffic on the ETH blockchain, the more you pay to complete transactions.
Other blockchains like Solana and Elgorand are more scalable because they use their blockchain's proof of stake concept. Despite the rise of competing blockchains, users still have more assets locked in Ethereum smart contracts combined with other competitors. Now, this is the purpose of Loopring LRC.
Loopring primary purpose is to speed up transactions on the Ethereum blockchain using its unique zkRollups algorithm to lower the amount of data that reaches the Ethereum blockchain. Users must send their Ethereum based crypto assets to a smart contract managed by Loopring. The Loopring network will now move the necessary details needed to complete the transaction on the Ethereum blockchain.
Loopring also allows developers to build decentralized exchanges on the Ethereum blockchain because it operates on an open-source protocol.
Who are the Founders of Loopring? (Brief History)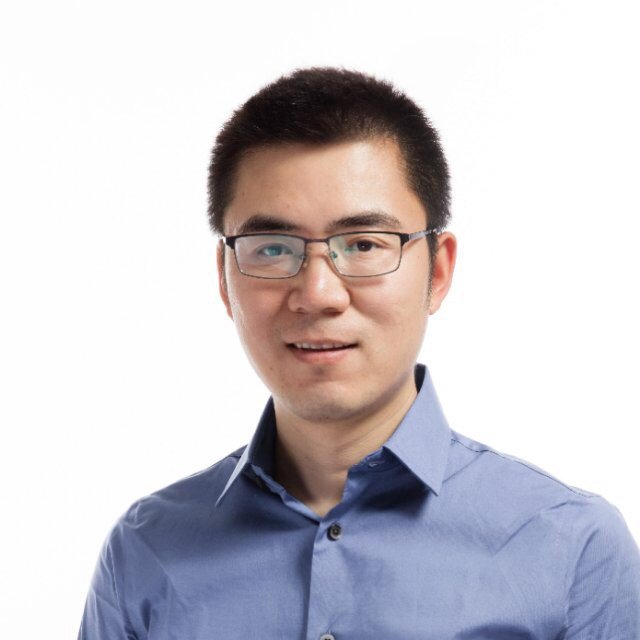 The founder of Loopring is Daniel Wang, and he is also the CEO of the Loopring Foundation that manages the development of the Loopring protocol. He is a software engineer and entrepreneur from Shanghai, China. Wang has a degree in computer science from the University of Science and Technology of China, and he also has a master's degree in Computer science from Arizona State University.
Before starting Loopring, he held multiple executive and managerial positions in major tech companies, including Boston Scientific, JD.com, and Google. He also co-founded Coinport Technology Ltd, a cryptocurrency service company and an Information Technology company based in Beijing.
Loopring was founded in June 2017, and it has focused on helping users transact on the Ethereum blockchain with ease.
Who are Loopring Investors?
Loopring has raised 45 million dollars from two funding rounds, with the last one in February 2018. In addition, they organized coin offering rounds, and they have a total of four lead investors that invested money in exchange for the LRC token. The investors include Neo, Fundamental Labs, Obsidian Capital and G2H2.
Loopring also has some angel investors that are not disclosed. It is always good to research and know who is investing in any crypto asset you might consider buying.
Loopring Roadmap
A roadmap is a timeline that points out a particular project's short and long-term goals. Unfortunately, there is no official roadmap on the Loopring website. Still, the Building Blocks section covers notable events, including Vitalik Buterin's post on zkRollup and other updates to the network. They also have an official Medium Page that provides quarterly updates and other important news.
You can also visit the blog section of the official website if you want information about what is currently happening on the network. When the network was launched in 2017, a roadmap guided them from the V1 release down to the Loopring 3.0 release in December 2019. Those events were in the past, and they are not relevant anymore.
Loopring Tokenomics
LRC is the native token of the Loopring network. It is used as transaction fees on the protocol. It also serves to provide liquidity for their automated market maker. The token is deflationary because a decentralized autonomous organization (DAO) burns its allocation of transaction fees in case of excess supply. The token can also be used to participate in governance activities and proposals. It can also be staked or locked up in a Decentralized exchange.
As of the time of writing, LRC has a total market capitalization of 859 million dollars, with the total value locked at 270.9 million dollars. There are currently 1.3 billion LRC in circulation, with maximum supply sitting at the same 1.3 billion LRC.
Where to Buy the LRC token
LRC is listed on many top crypto exchanges platforms that include Binance, KuCoin, Coinbase Exchange, and FTX, to mention a few. The crypto asset is traded in the following pairs on the exchanges. LRC/USDT, LRC/TRY, LRC/USD, LRC/BTC, LRC/ETH, LRC/BUSD, and LRC/TRY
Conclusion
Loopring is 1000 times faster than Ethereum, and it provides scalability for the Layer 1 blockchain using its unique cryptography. ETH 2.0 might be a game-changer, but this is the quickest alternative of trading on the Ethereum blockchain while still keeping gas fees low.
Hopefully, this article has helped you understand Loopring and the LRC token. If any aspect of this article is unclear, please use the comment section to ask any questions.