Decentralized Finance (Defi), is one of the most talked-about topics in the crypto space alongside NFTs. So if you want to know the best Defi tokens to invest in 2022, then read along as we explore the most promising Defi coins.
The primary aim of Defi is to remove central authorities like banks when it comes to financial transactions. Although these tokens are built on a blockchain, and they come in the form of applications known as dApps (decentralized application), they adopt the strategies of traditional banking and finance system strategies.
Related: Top Best Metaverse Worlds To Buy Land
People can lend or borrow money from Defi platforms and earn passive income. The method minimizes the risk of holding a crypto asset and hoping it will rise to profit. Let's list out the best Defi tokens to buy in 2022.
Best DeFi Tokens to Invest In 2022
Terra is the largest Defi coin with over 20 billion US dollars total market capitalization. Terra was launched in April 2019 by Do Kwon and Daniel Shin in South Korea.
LUNA is the official token of the Terra Blockchain, and it is used to stabilize the price of Terra stable coins.
The token can also be staked via NEXO Finance, and you will receive a percentage of the transaction fee on the Terra payment network. LUNA holders can also vote or submit proposals since the token serves as a governance token.   
The main aim of Terra is to create a financial system that operates independently without needing any bank or fintech apps.
Related: What is Luna cryptocurrency, its prospects
AVAX is the second-largest Defi token with over 15 billion US dollars market capitalization. The AVAX coin is the native token of the Avalanche blockchain that aims to make smart contracts quicker by combining three blockchains in one.
AVAX was launched in September 2020, and since then, it has been one of the best Defi tokens.
You can stake your AVAX and be rewarded with crypto in return with NEXO finance.
In addition, avalanche serves as a crypto loan service provider that connects lenders and borrowers using a unique mechanism. As a result, it is one of the best Defi tokens to invest in 2022.
DAI is one of the best Defi tokens to invest in 2022, especially if you are scared of the volatility of other Defi tokens. The token is based on the Ethereum blockchain, but it is pegged to the US dollar value. DAI has over 9 billion US dollars market capitalization, and MakerDAO manages the issuance and development.
A decentralized autonomous organization manages the Defi token through a software protocol. They conclude on the burning of tokens and issuance, everything related to DAI is handled publicly recorded on the Ethereum powered self-enforcing smart contracts.
So Staking Dai will limit your risk against volatility that is common in the crypto market. You can stake Dai with NEXO for up to 12% APR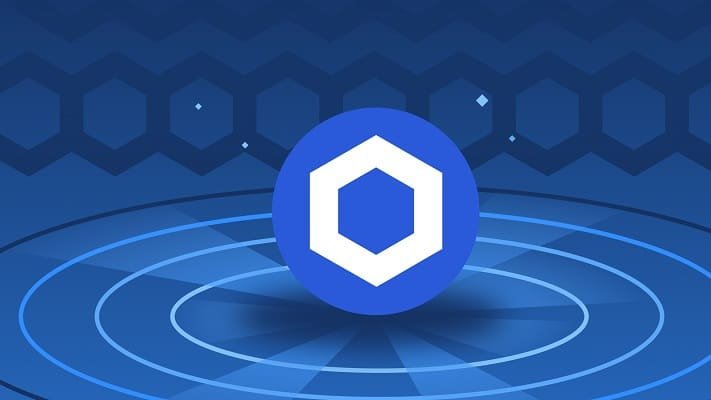 Chainlink is one of the most used decentralized oracle networks with over 7 billion US dollars in market capitalization. It provides real-world data and information to smart contracts on the Blockchain. The oracle is what transmits data and information to the Blockchain.
The Defi coin was launched in March 2020, and ever since then, it has continued to appreciate. As a result, LINK has continued to rise in popularity, and it has been able to fund other crypto projects that are adding value to the Chainlink ecosystem.
Uniswap is one of the leading decentralized exchanges leading the Defi market. It uses an Automated Market Maker System to ensure there is enough liquidity for the ERC20 tokens traded on the site.
As a result of the Uniswap protocol's solutions, a lot of crypto traders trust it. Moreover, the platform is decentralized, and it has a governance token UNI that was created in 2020.
The UNI token currently has a market cap of over 6 billion US dollars, making it one of the top best Defi tokens. You can swap, stake, and vote directly on the Uniswap platform. In addition, you can easily earn passive income by staking your ERC20 based tokens on the platform.
Fantom is one of the best Defi to invest in 2022 with over 5 billion US dollars market capitalization.
The Defi coin is a directed acrylic graph (DAG). The method is different from blockchain technology, and it is seen as a solution for Blockchain because of its efficiency in data storage and processing of online transactions. It also doesn't require the energy used during mining operations on a blockchain.
Fantom tries to improve upon the Ethereum network structures that are plagued with congestion and high transaction fees.
It provides an open-source smart contracts network for dApps and digital assets. You can lend, borrow, and trade assets on the platform.
FTM is the native token of the network, and it is used to pay validators who keep the network running. You can also stake your FTM and earn depending on the time it is locked.
Tezos is one of the best Defi tokens with over 2.73 billion US dollars market capitalization. XTZ is the native token of the Tezos Blockchain, and it also serves as a governance token.
The Tezos Blockchain is based on smart contracts, but it has an infrastructure that is more advanced than what we have with Bitcoin and Ethereum.
The Blockchain can evolve and improve over time without the danger of a hard fork. XTZ can be staked, but it is called baking on the platform.
You can stake 8000XTZ if you want to make governance decisions on the platform. It also has a smart contract language called Michelson designed for security and will avoid funds being lost or frozen due to bugs in the code.
AAVE is one of the most popular Defi tokens with a 2.7 billion US dollars market capitalization. The platform is user-friendly and allows people to borrow and lend crypto. It has an automation process that makes everything easy on the platform. You can earn interest by depositing your crypto asset in one of the liquidity pools on AAVE.
It is one of the best Defi tokens to invest in 2022 because it is decentralized and doesn't require any complex task if you want to stake. In addition, there are amazing discounts on the platform that further makes it more widespread.
Although the AAVE token is the native token of the network, it also serves as a governance token on the platform.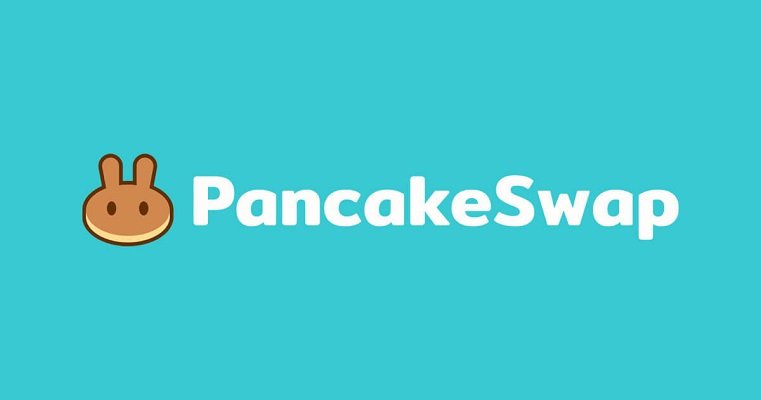 PancakeSwap has a market capitalization of 1.90 billion US dollars. The platform shares similarities with Uniswap, and it is one of the most used Defi platforms. It allows users to exchange tokens, provide liquidity through farming, and earn crypto in return.
The platform uses an automated market maker model to deposit their crypto assets inside a liquidity pool. Users receive liquidity provider tokens in return, and it is used to claim their share of the pool. Users can also farm CAKE and SYRUP tokens on the platform and get more crypto rewards in return.
CAKE is the official token of the PancakeSwap network, and it is a BEP20 token on the Binance smart chain. It serves as an incentive earned for providing liquidity on the PancakeSwap platform. It can also be used to enter a lottery session on the platform.
They have also integrated NFTs on the pancake swap network. Although it is not as big as other Defi platforms listed above, it is one of the most used because there are high APY if you stake in some liquidity pools.
Wrapped Bitcoin is a better version of Bitcoin, and it is built on the Ethereum blockchain. It represents Bitcoin on the Ethereum network, and it is pegged to the value of the original bitcoin.
The original Bitcoin cannot be used for decentralized finance transactions, but wrapped Bitcoin can be used in the Defi ecosystem attached to the Ethereum ecosystem.
The market capitalization for wrapped Bitcoin sits at 10.23 billion US dollars. It has a DAO (Decentralized Autonomous Organization) comprising 17 members from the Defi space that hold multi-signature contracts to add and remove wrapped Bitcoin merchants and custodians.
Custodians serve as vaults that provide security and reliability and ensure that all wBTC are backed and verified through on-chain proof of reserves. Merchants transfer real BTC to custodians who mint the equivalent amount in wBTC on Ethereum.
The need for wrapped Bitcoin arrived due to the continuous growth of Defi. Therefore, there is an underlying demand for using BTC in Defi, and it had to be converted into an ERC20 token.

What is the Best DeFi coin to invest in Right now?
There are a lot of Defi coins out there that you can invest in and make passive income. The most important thing is picking a particular project studying how it works before investing. PancakeSwap and Uniswap are two Defi projects that can be easily understood if you pay to learn how they work.
In addition, some upcoming Defi projects are worth studying.
Defi is still in its early stages, and it will get better with time. However, it can be a great way to earn passive income by lending or staking your crypto.
Conclusion
Decentralized finance has been getting a lot of attention lately from consumers and investors. Investing in Defi tokens right now can be a good decision, but you must know where you are staking your money.
There are a lot of Defi tokens, but they serve different purposes; it is essential to understand their differences and uniqueness. Defi is about financial inclusion and giving everyone an equal chance at making money. It is left to you to decide how you go about it.