On Wednesday, Bitrefill, located in Sweden, announced in Twitter that from now on, travellers can buy Airbnb gift cards with three A-ranked currencies – BTC, LTC and ETH and also DASH, along with DOGE.
For US citizens only
Presently, these Airbnb gift cards can be purchased only by Americans, the Bitrefill's site states, through a US-based method of payment. Another thing is that the cards in question can be bought if the reservation is less than 28 days.
Travellers are able to purchase these cards in BTC worth in the USD.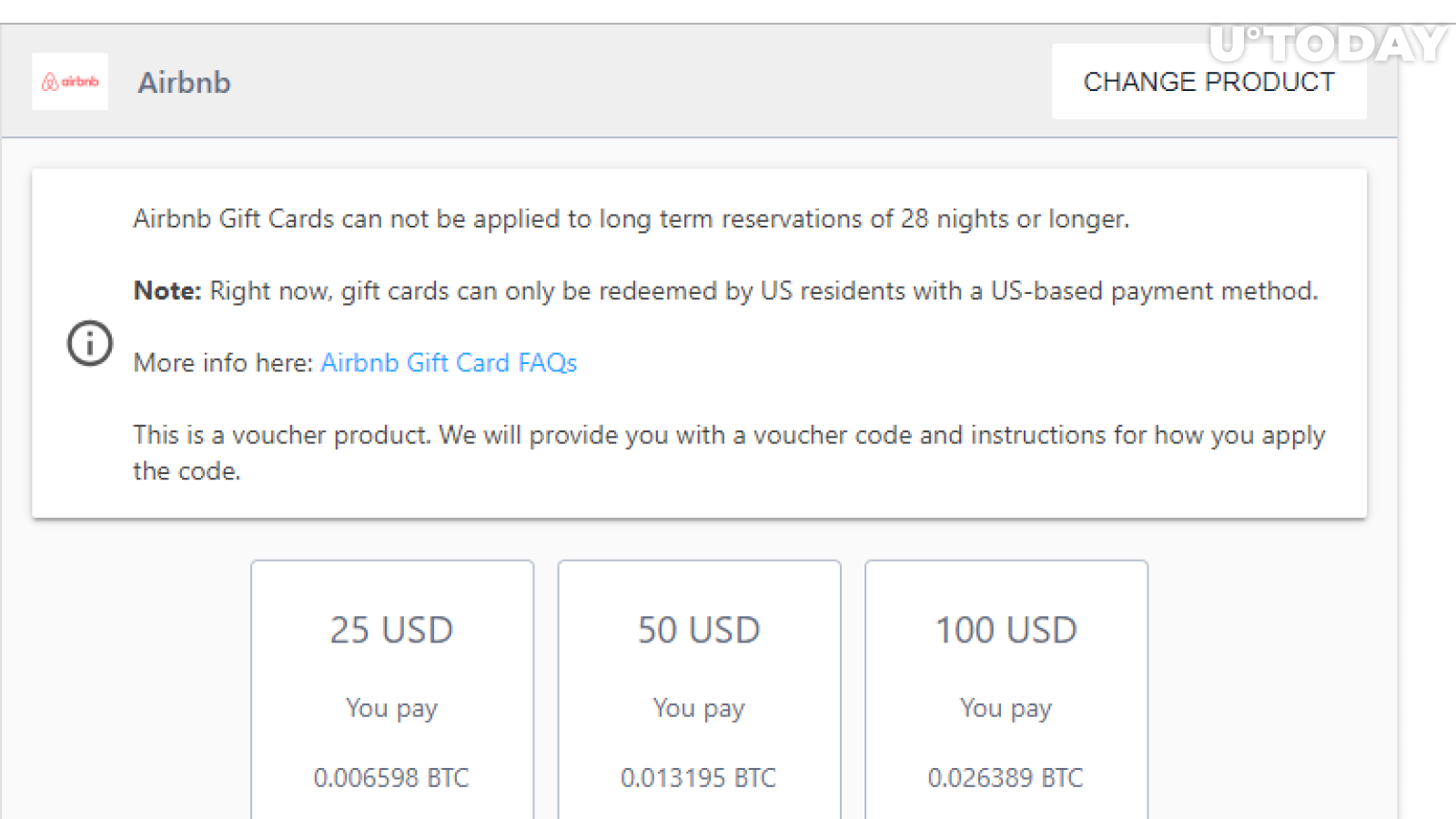 Airbnb users can also buy voucher products for which voucher codes will be provided.
———————————————————————————————————————————–

This post was originally published on UToday. Bitnewsbot curates, examines, and summarizes news from external services while producing its own original material. Copyrights from external sources will be credited as they pertain to their corresponding owners.