KEY TAKEAWAYS
Influential figures like Saylor, Timmer, and Wood express strong confidence in Bitcoin's growth.
Bitcoin's growth is driven by factors like the upcoming halving event, supply reduction, and potential spot Bitcoin ETFs.
The intersection of AI and Bitcoin, as envisioned by Cathie Wood, reflects the broader trend of technology shaping the future of finance.
---
In a market landscape characterized by ups and downs, Bitcoin is finding support from influential figures who remain confident in its potential.
From MicroStrategy's Michael Saylor to Fidelity's Jurrien Timmer and ARK Invest's Cathie Wood, these voices are driving the conversation about Bitcoin's role in the financial world.
Saylor's Bullish Standpoint
Michael Saylor, the CEO of MicroStrategy, has been a vocal advocate for Bitcoin, for years.
He points to near and medium-term factors driving Bitcoin's growth, underlining the significance of accumulating more of the cryptocurrency.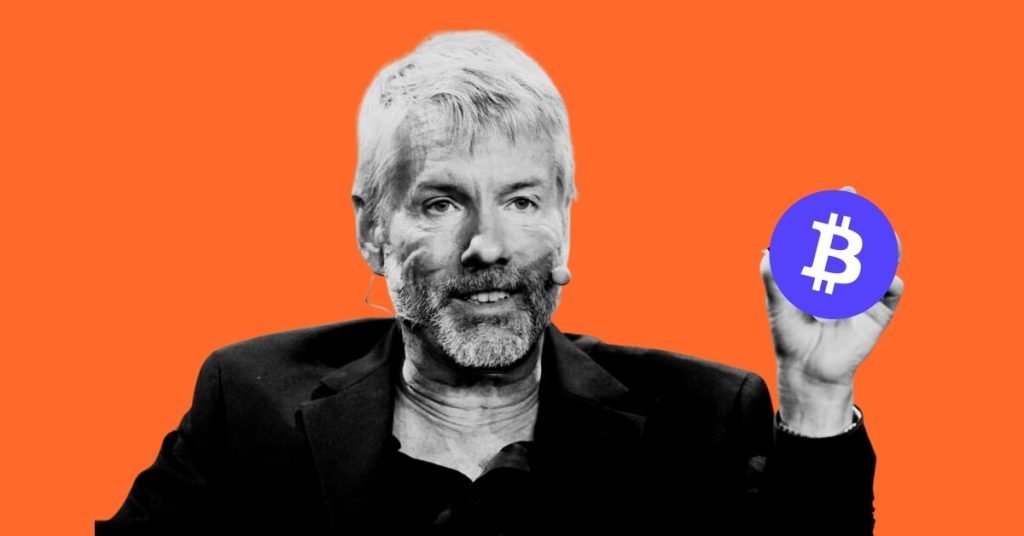 Saylor highlights the upcoming halving event, which will reduce Bitcoin's supply, and the potential influence of spot Bitcoin ETFs.
Moreover, he predicts a substantial tenfold increase in Bitcoin's value from its current level.
Saylor anticipates a reduced supply of Bitcoin, with the upcoming halving event diminishing the amount available for miners to sell.
He also draws attention to the implementation of fair value accounting rules for corporate Bitcoin holdings.
According to him, this shift could encourage companies to adopt Bitcoin as a treasury asset, ultimately adding value to their balance sheets and contributing to Bitcoin's growth.
Acknowledging the current challenges within the crypto space, Saylor discusses the recent news cycle, including the trial of Sam Bankman-Fried.
He emphasizes the need for the industry to transition towards more mature oversight and suggests rationalizing the proliferation of crypto tokens.
Saylor believes that this shift will be instrumental in propelling the industry to new heights, potentially resulting in a tenfold growth.
Saylor's convictions align closely with the strategies of MicroStrategy, which recently reported its third-quarter earnings.
The company considers Bitcoin a vital asset for its balance sheet, reflecting his belief in Bitcoin's continued growth potential.
Fidelity's Take on Bitcoin
Jurrien Timmer, Fidelity's Director of Global Macro, revisits his 2020 bullish thesis on Bitcoin, referring to it as "exponential gold."
Timmer views Bitcoin as a commodity currency and a hedge against monetary debasement, much like gold during inflationary periods.
He believes that Bitcoin has the potential to stand alongside traditional precious metals.
Cathie Wood's Vision
Cathie Wood, the visionary behind ARK Invest, sees Bitcoin as a safeguard against deflation, likening it to digital gold.
She anticipates Bitcoin's price surpassing $1 million in the next decade and remains optimistic about its growth alongside emerging technologies.
Despite its volatility, Bitcoin has more than doubled in value this year. This impressive performance comes on the heels of a 64% crash in 2022, and a recent 14% rally, driven by hopes of regulatory approval for a spot Bitcoin ETF.
Cathie Wood envisions a convergence between artificial intelligence and Bitcoin, opening the door to new possibilities like global micro tasks.
This synergy has the potential to transcend current expectations and is exemplified by ARK Invest's partnership with 21Shares for a Bitcoin ETF application, showcasing their belief in blockchain technology.
ARK Invest has invested in the Grayscale Bitcoin Trust (GBTC) and recently sold some of their GBTC holdings.
They have also applied for a Bitcoin ETF and are awaiting SEC approval, illustrating their commitment to Bitcoin's growth and potential.
Cathie Wood's unwavering belief in Bitcoin's potential aligns seamlessly with her firm's actions and investments.
ARK Invest's support for Bitcoin and their application for a Bitcoin ETF exemplify their confidence in the cryptocurrency's future, consistent with Wood's long-standing perspective.
Bottom Line
As these influential figures continue to champion Bitcoin, their insights provide a beacon of optimism in an ever-evolving financial landscape. Despite the market's fluctuations, their conviction in Bitcoin's growth remains steadfast.
🔴 LATEST POSTS