In November, the price of bitcoin (BTC) continued its downward trajectory, reaching lows not seen for two years. However, several traders and analysts have observed patterns in the price evolution that could suggest an upcoming price recovery.
Analysis from @TATrader_Alan highlights that the bitcoin price is following an evolution quite similar to the price action at the end of 2015, just before the 2016-2017 bull run began.
Among the similarities with the current situation is the MACD indicator, which measures the convergence and divergence of two exponential moving averages (in blue on the chart). When this indicator becomes positive, it coincides with the formation of the price bottom.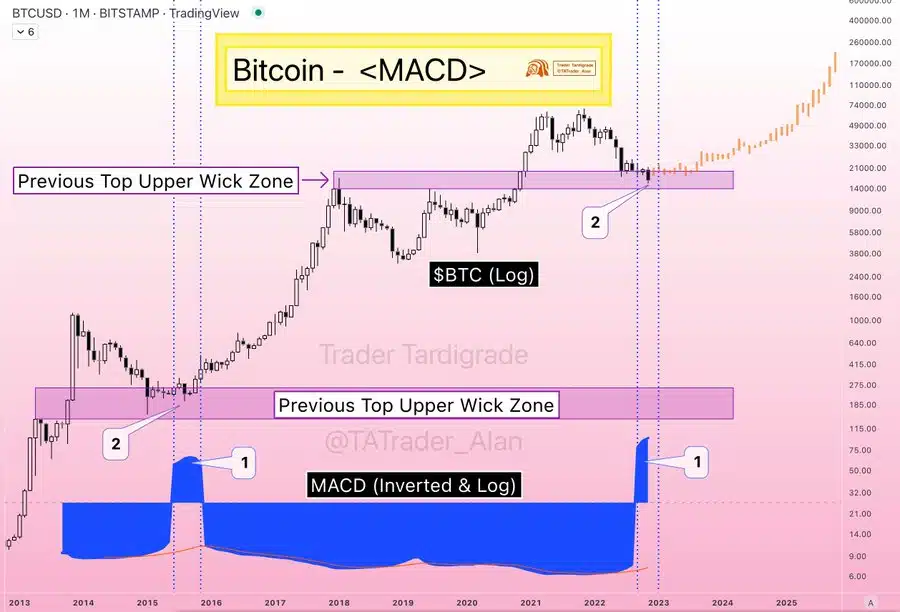 The second similarity is that BTC rests in a support zone, which is defined by the candlestick wick of the previous high.
Another indicator, presented by user CoinLupin on the CryptoQuant platform, is based on the evolution of the percentage of BTC savers in loss and in profit. In bearish times, the percentage of savers in loss grows, while the percentage of savers in gain decreases.
According to historical data, when the percentage of savers in loss exceeds 50%, that moment coincides with the formation of the fund. At present, the crossover of the two curves has not yet occurred, but the trend of the curves suggests a crossover is near.
BTC holding period
The so-called RHOLD indicator works with BTC utilization lags through realized value. It has historically been accurate in predicting price lows as well as historical highs.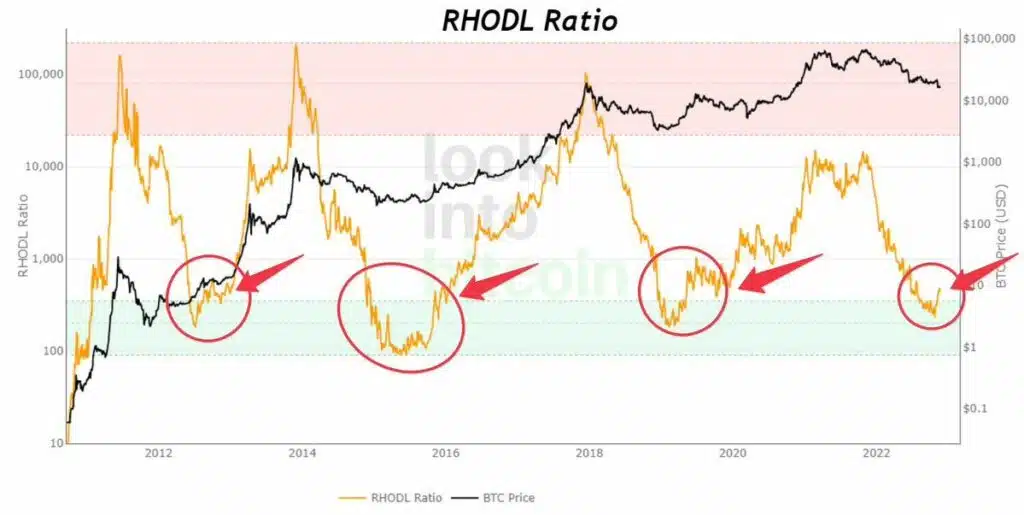 The chart, provided by analyst Moustache on Twitter, shows that RHOLD has entered the green zone that historically coincides with the lows of the BTC price.
However, while there is concurrence in historical facts suggesting the formation of a bottom for the bitcoin price floor, there is no absolute certainty that this will occur.