'Inevitably the Future of Money' – 7 Reasons For Cryptoptimism
For Nigel Green, founder and chief executive of the deVere Group, cryptocurrency is "inevitably the future of money". And the future is now. The management group's CEO has identified seven reasons why the great crypto winter of 2018 may be coming to an end, paving the way for greener crypto pastures.
Also read: Italy Crypto – 'The Bomber' Bankrupted, Senate Moves to Define Blockchain
Subscribe to the Bitsonline YouTube channel for great videos featuring industry insiders & experts
Crypto is Inevitably the Future of Money
Nigel Green believes the stars are aligning for the thawing of the 2018 crypto winter. In a January 31st Forbes post, Green outlined the seven forces that will propel crypto into the mainstream.
1 – Digitalization
Digitalization is often called the fourth industrial revolution and cryptocurrencies, as Green points out, are "digital by their very nature".
2 – Globalization
The borderless nature of cryptocurrencies make them perfectly suited to an ever globalized world of commerce, trade, and the movement of people.
3 – Decentralization
The Global Recession of ten years ago, Green asserts, created a loss of trust in governments and legacy banking institutions, leaving the door ajar for the trustless nature of the immutable blockchain technology that powers cryptocurrencies.
Lehman Brothers collapsed on September 15th, 2008. The U.S. government bailed out AIG the next day. A mere six weeks later, on October 31st, Satoshi Nakamoto published the bitcoin whitepaper.
A coincidence, perhaps. But it certainly appeals to the more imaginative that the notion of removing the need for trusted third parties in transactions followed dramatic proof that those trusted third parties were not to be trusted at all.
4 – Real-Life Solutions
Despite the protestations that crypto is a solution looking for a problem, its cross-border transaction capabilities far exceed any fintech solution that legacy banking systems have been able to produce. That alone makes remittances and international aid immeasurably more efficient, and effectively banks the world's two billion unbanked.
And in an increasingly globalized world, moving money across borders should be as simple as sending emails across borders. The fact that it isn't has more to do with institutional resistance to the impact crypto would have on the banking system's highly profitable cross-border transfer services than it does on any deficiencies in cryptocurrencies.
5 – Demographics, Demographics, Demographics
Coinbase found that college students in the U.S. are two times as likely to own crypto than average. If demographics is on your side, the future probably is, too. Those findings suggest Green is right to argue that crypto is inevitably the future of money.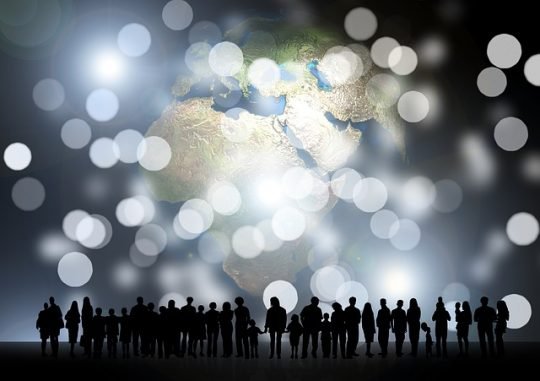 6 – The Inevitability of Regulation
The IMF and most G20 regulators see international regulation of crypto as inevitable. While some countries are moving faster than others, there is growing pressure, and arguably a growing need, to create a regulatory framework around digital assets. And as regulatory certainty emerges, institutional engagement–like it or not–is increasingly probable.
7 – FOMO
The more people begin to agree with Green's assessment that "Amazon was to retail what crypto is to banking", then crypto is inevitably the future of money just as Amazon-esque online shopping continues its encroachment on brick-and-mortar retail. Once the trend is recognized and accepted, nobody will want to be the last one on the boat.
And the Inevitable Future is Now
On January 4th, Green wrote for deVere that he expected institutional investors to succumb to the lure of cryptocurrency as early as this year. His reasoning was that the regulatory clarity they were seeking is fast-approaching:
"The acceleration of institutional investment is likely to be driven by greater regulatory clarity. More and more global jurisdictions can be expected to join the likes of Malta, Hong Kong, Japan and Switzerland in becoming crypto-friendly from a regulatory and pro-business viewpoint."
With expansionary institutional inflows, Green is confident of an impending Spring during which the beaten down sector can bloom. The deVere Group's CEO anticipates growing demand for bitcoin due to its legacy as the dominant currency, Ripple for its transactional utility in financial services, and Ethereum for its smart contract capabilities:
"Major corporations, financial institutions, governments and their agencies, prestigious universities, and household-name investing legends are all going to bring their institutional capital and institutional expertise to the crypto market. The direction of travel has already been on this path, but there is a growing sense that institutional investors are preparing to move off the sidelines in 2019."
Popular crypto advocate George Levy might think he may be right. Warren Buffett may think he's crazy. But after a long and desolate winter, it just may be a lunatic crypto's looking for.
What do you think? Is crypto inevitably the future of money? And is that future to be institutionally driven? Will it be sooner than we think?
---
Images via Pixabay