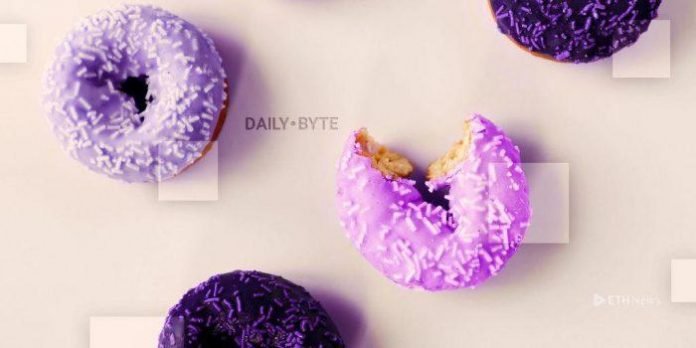 France cuts crypto tax, no national cryptocurrency for Israel, and South Korean lawyers want crypto framework. Plus, Venezuela takes Petro to OPEC.
Here is some of what's happening for Thursday, November 8, 2018:
France May Reduce Taxes on Cryptocurrency
Reuters is reporting that France is moving to tax cryptocurrency capital gains at 30 percent. This rate is on par with the rate charged for other non-real estate assets.
Cryptocurrencies are currently taxed at 36.2 percent in France. The proposal – an amendment of the 2019 budget bill – was approved Wednesday by the finance commission of the National Assembly, the lower house of the French Parliament.
The amendment requires approval by parliament before it becomes law.
The proposed cut comes as France seeks to become a crypto haven for new businesses. Earlier this year, French President Emmanuel Macron introduced the Action Plan for Business Growth and Transformation (PACTE), which laid out guidelines for token sales and simplified the requirements for companies to operate in France. PACTE was approved in September.
Venezuela to Use National Cryptocurrency to Buck US Sanctions
In a run around financial sanctions imposed by the United States, Venezuela will submit its national cryptocurrency Petro to the Organization of Petroleum Exporting Countries (OPEC) for use as a unit of account for the sale of crude oil, reports Prensa Latina.
This is only Venezuela's latest move to evade the sanctions imposed on the country, which has been facing a severe economic crisis following the collapse of oil prices in 2014. Without enough money to fund government programs, President Nicolás Maduro began printing money, leading to hyperinflation. Since Maduro became president, the Venezuela bolivar has lost most of its value against the U.S. dollar, leading Venezuela to create the Petro – the first national cryptocurrency recognized as legal tender. Venezuela's economic situation is worsened by a lack of basic oil drilling equipment.
The current US sanctions against Venezuela were imposed in 2015 in response to the mistreatment of protestors during the 2014 Venezuelan protests that resulted in almost 4,000 arrests and 43 deaths. The sanctions have since been renewed and added to.
By submitting the Petro as a currency for the purchasing of Venezuelan oil, Venezuela is officially marketing petroleum in defiance of American sanctions. The head of the Venezuelan Ministry of Petroleum has indicated that marketing efforts in Petro will start in the first quarter of 2019.
Israeli Study Group Advocates Against Establishment of CBDC
A group tasked with studying the potential of a Bank of Israel-issued and backed cryptocurrency came back with an answer: Don't do it.
Per a summary released by the central bank, the focus group recommends that the Bank of Israel follows developments around the world regarding central bank digital currencies (CBDC) and continues examining the field before diving in.
The summary reads:
"The document presents the main objectives that issuing CBDC may have. One of those objectives is maintaining the public's access to the central bank's liability, in the event that the use of cash declines significantly as is happening in Sweden. However, this issue is not relevant to Israel at this time. Another motivation for issuing an e-shekel may be to support the payments system (including improved redundancy) and make payments more efficient. Under certain specifications, and particularly if it bears interest, the e-shekel can be an additional monetary tool, but that is not a main objective of issuing it."
A key concern for the research team is the lack of uniform specifications for CBDCs, including method of issuance, the level of anonymity in its use, and if CBDCs should bear interest.
South Korean Lawyers Lobby for Cryptocurrency Framework
In a departure from its typical stance against lobbying, the Korean Bar Association is calling on the Korean Parliament to promptly establish a legal framework for the virtual currency industry to better ensure investor protection, according to reporting by Reuters.
"We urge the government to break away from negative perceptions and hesitation and draw up bills to help develop the blockchain industry and prevent side effects involving cryptocurrencies," said Bar Association president Kim Hyun.
In October, the chairman of the South Korean Financial Services Commission called for a continuation of the nation's blanket ban against ICOs and token sales, despite pressure to overturn the ban in favor of a clearly-defined regulatory framework.
South Korea is the home of Bithumb and Upbit, two of the largest crypto exchanges by trading volume.
Be fast, be clever, be wise. Most importantly, be here tomorrow for your Daily Byte.
Frederick Reese is a politics and cryptocurrency reporter based in New York. He is also a former teacher, an early adopter of bitcoin and Litecoin, and an enthusiast of all things geeky and nerdy.
ETHNews is committed to its Editorial Policy
Like what you read? Follow us on Twitter @ETHNews_ to receive the latest Venezuela, Petro or other Ethereum technology news.