Bitcoin continues the win-streak with a total value worth nearly $1 Trillion after surpassing the "$50000 per coin" landmark on Tuesday.
Gaining an unpredictable price increase of more than 70% so far this year, it has more likely surpassed the significance of conventional assets like gold or stock.
However, compared to bitcoin, its newer and smaller cousins are in an even larger streak of gain. Cryptocurrencies like Ethereum, finance, Polkadot, Cardano have all experienced rises of up to 500% in a similar timeframe. Even the meme-based dogecoin has seen unbelievable growth.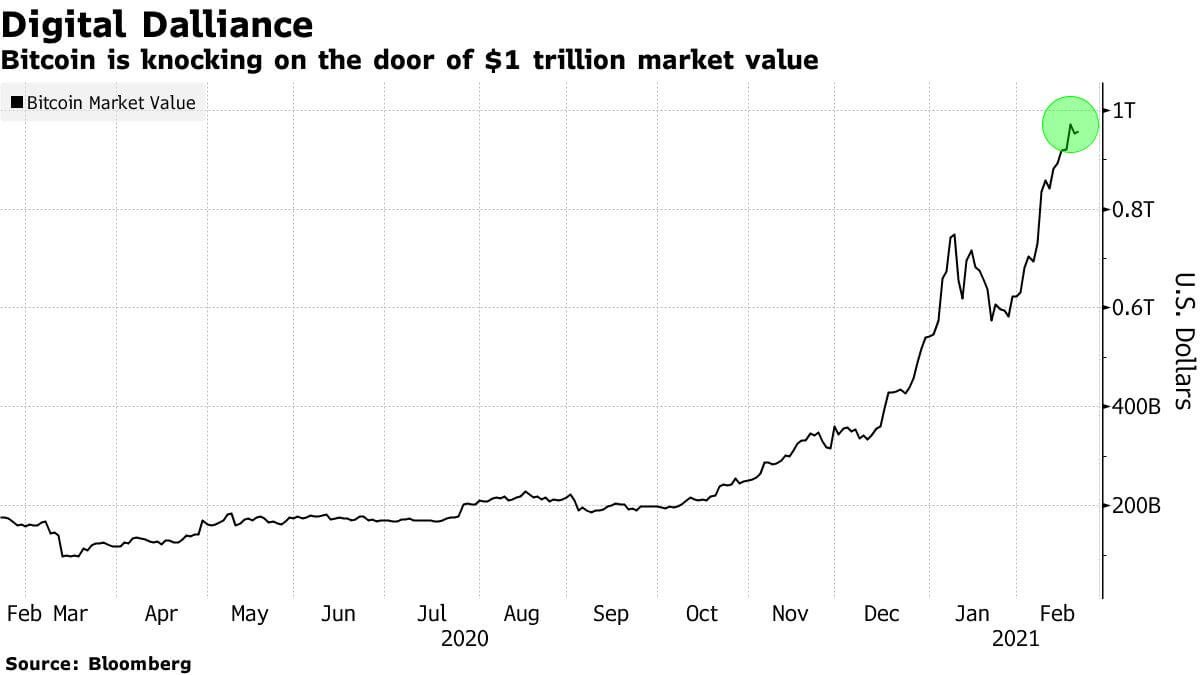 Bitcoin occupies the lion's share in the vast blockchain-based financials and cryptocurrency market of $1.6 trillion. The largest token has amassed $415 billion value in just 2021 to achieve an incredible $956 billion value, according to the analysis of Bloomberg. Investment and support from tech giants like Tesla and traditional financial corps such as this have bolstered the token.
All these resulted in highest-ever price per coin of over $50,000 in exchanges across the globe. The price has been in an upward trend in 2021, indicating the token has clearly captivated the imagination of investors and traders.
These outcomes project the crypto market and the wider DeFi – decentralized finance sector to be the new horizon in design, research, and innovation. According to  Adam Liposky, ecosystem operations lead at blockchain-based app infrastructure provider Pocket Network,  "Bull runs in the bitcoin market create bull runs in innovation."  The expert also stated in his emailed comments, "This run and the influx of capital into bitcoin will fuel future innovations of decentralized ecosystems that will change the world." New investments keep strengthening bitcoin and other tokens, thus enabling the ideal of decentralized systems to be used in more world-changing ways.