March of the Smart Contracts: Bits of Open Possibility in Open Finance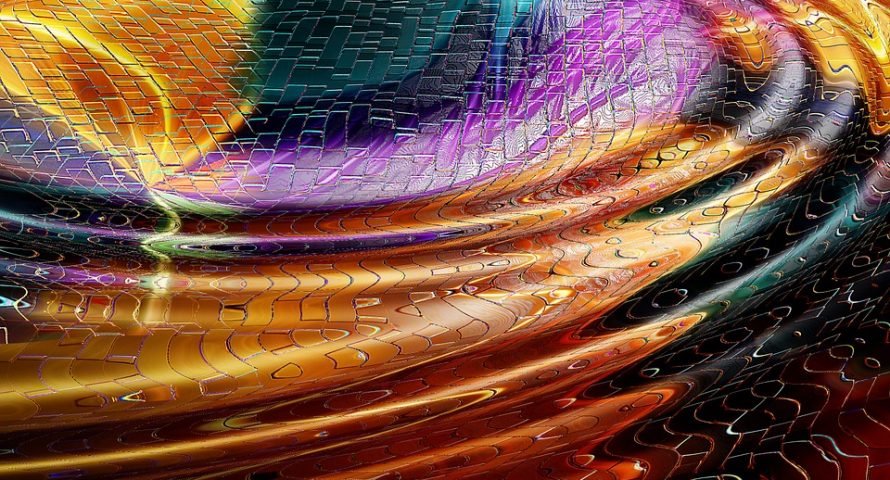 Are smart contracts the future of open finance? Who knows for now, but it's clear the possibilities around the blockchain-based tech are growing. What brave new world lies ahead in kind?
Also read: Bitcoin Legal 'Money' in U.S.? One Federal Court Says Aye

Subscribe to the Bitsonline YouTube channel for great videos featuring industry insiders & experts
Vitalik Buterin Suggests Smart Contracts Could Spell the Death of Paydays
In a Feb. 6th tweet, Ethereum co-creator Vitalik Buterin highlighted the per-second payment possibilities that smart contracts could actualize, going on to suggest employee paydays could be made redundant accordingly.
More people should look at using smart contracts for recurring payments on a *per-second* basis for subscription services, ongoing donations, dividends, etc. Can set and change a *payment rate* with a single transaction.

— Vitalik Non-giver of Ether (@VitalikButerin) February 6, 2019
"Also employee salaries," Buterin added.
"If you think about it in a modern cybernetic society where the technological tools to manage flows as first-class objects exist there's no reason for the concept of biweekly or monthly 'paydays' to exist."
And if traditional paydays end up falling by the wayside thanks to per-second salaries, then the payday loan industry would undoubtedly be forced to adapt as a result, not to mention the wider adaptions that such widespread smart contract adoption would bring about across many sectors.
Ultimately I hope salaries. This would literally kill the namesake use case for "payday loans".

— Vitalik Non-giver of Ether (@VitalikButerin) February 6, 2019
In a dissenting opinion, U.S. Supreme Court Justice Stephen Breyer previously speculated amid a wider argument on the nature of money that American citizens may one day be paid their salaries in cryptocurrencies. To that end, Justice Breyer said the U.S. government's understanding of money shouldn't be "trapped in a monetary time warp" dictated by the past's norms.
Going off of Buterin's comments, smart contracts can allow us to expand beyond being "trapped" by past norms around salaries and beyond. Of course, per-second payments is only one proposed use case among many for the flexible tech, but it's most definitely an interesting one.
Facebook Hires Researchers That Were Working on Smart Contract Platform
Reports of Facebook making its first "blockchain acquisition" made the rounds this week, but the truth is more subtle.
Chainspace, a small startup that had been working on a "planetary scale smart contract platform," hasn't, in fact, been purchased by Facebook. Neither was its platform bought per se. Instead, the powerhouse social media company hired four of Chainspace's top researchers to continue rounding out its own blockchain team, which started last spring.
"The Chainspace team will be joining the [Facebook] blockchain team, which is exploring many different ways to leverage blockchain technology," a Facebook spokesperson told Bitsonline.
"Also, to clarify, this is not an acquisition as we did not acquire any tech. Some members of the Chainspace team have joined the Facebook blockchain team."
Consequently, it's not presently clear how these new employees will be leveraged. It's notable nonetheless that they're all smart contracts experts.
What that dynamic could mean for Facebook's crypto plans going forward remains to be seen, but it's definitely a thread to keep an eye on. Smart contracts in some form now seem likely to figure into the company's blockchain roadmap down the road, as Facebook now has the requisite brain power needed to embrace the tech.
Throwback: Anniversary of Seminal Investigation on 'Criminal Smart Contracts' (CSC)
Tools can be used both for good and bad. Smart contracts are no exception to the rule.
It's a point worth hearkening back to as we look to the future and as the three-year anniversary of the Feb. 2016 paper "The Ring of Gyges: Investigating the Future of Criminal Smart Contracts" approaches. (How's that for an esoteric birthday?) Therein, the paper's authors outlined "new criminal ecosystems" that criminal smart contracts, or CSCs, could bode:
"We show that CSCs for leakage of secrets (a la Wikileaks) are efficiently realizable in existing scripting languages such as that in Ethereum. We show that CSCs for theft of cryptographic keys can be achieved using primitives, such as Succinct Non-interactive Arguments of Knowledge (SNARKs), that are already expressible in these languages and for which efficient supporting language extensions are anticipated. We show similarly that authenticated data feeds, an emerging feature of smart contract systems, can facilitate CSCs for realworld crimes (e.g., property crimes)."
As the fledgling cryptocurrency ecosystem continues to mature, it will be key for stakeholders of all kinds to remain abreast of the uglier possibilities of open finance, too. As with many things in life, the good comes with the bad.
What's your take? What are the most interesting proposed use cases for smart contracts to date? Let us know in the comments section below.
---
Images via Pixabay