Bitcoin Price Support Weakens as the Next Crash Approaches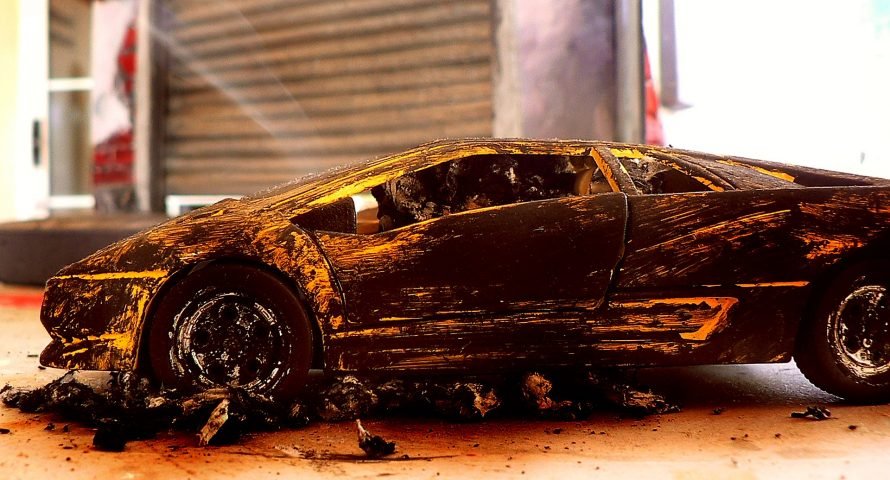 The bitcoin price has been sideways yet another week longer than expected. However, as the sideways action continues, intermediate support has steadily weakened. This degradation of support lends to our forecast of a coming crash, followed by a large rebound.
Also read: IBM Developing Blockchain Solution to Combat Fake Medicine in Africa
Subscribe to the Bitsonline YouTube channel for great videos featuring industry insiders & experts
Bitcoin Price Technical Analysis
Long-Term Analysis
Mass Psychology Analysis still reflects that a total disinterest phase is in effect, sending the bitcoin price action deeper into the disbelief phase. Additionally, a basic evaluation of support and resistance points the trend to the downside, with the possibility of a reversion increasing the closer prices get to $2,800 USD.
Confirming the conclusions drawn from support/resistance evaluation, a look at intermediate support shows the psychological support at $3,000 continually weakening as time goes by.
Mid-Term Analysis
Applying Fibonacci Retracement Numbers to the last downward movement from $8,000 to $3,000, the charts keep going sideways. This pattern recognizes a resistance near $4,100 and an imaginary support at $3,000 based only on Round Numbers Theory.
Unfortunately, the real support remains at $2,500. However, if a delayed bearish swing confirms, the bitcoin price could bounce around $2,800, starting a new mid-term bullish cycle.
Short-Term Analysis
Japanese Candlestick Analysis shows that Demand´s Soldiers are not capable of driving the action beyond $4,100. However, Offer´s Crows are getting stronger as the lateral market continues and should break the trend.
That break would transfer the action to a lower level, from where new players would enter the market. Bollinger Bands show bearish signs at $3,900, but a 1000-point bearish swing and back to the current level could allow bullish reinforcements to overcome the $4,100 resistance.
What you do think will happen to the bitcoin price? Share your predictions in the comments section. 
---
If you find Ramiro's analyses interesting or helpful, you can find out more about how he comes to his conclusions by checking out his primer book, the Manual de Análisis Técnico Aplicado a los Mercados Bursátiles. The text covers the whole range of technical analysis concepts, from introductory to advanced and everything in between. To order, send an email to [email protected]
---
Image via Pixabay
This technical analysis is meant for informational purposes only. Bitsonline is not responsible for any gains or losses incurred while trading bitcoin.