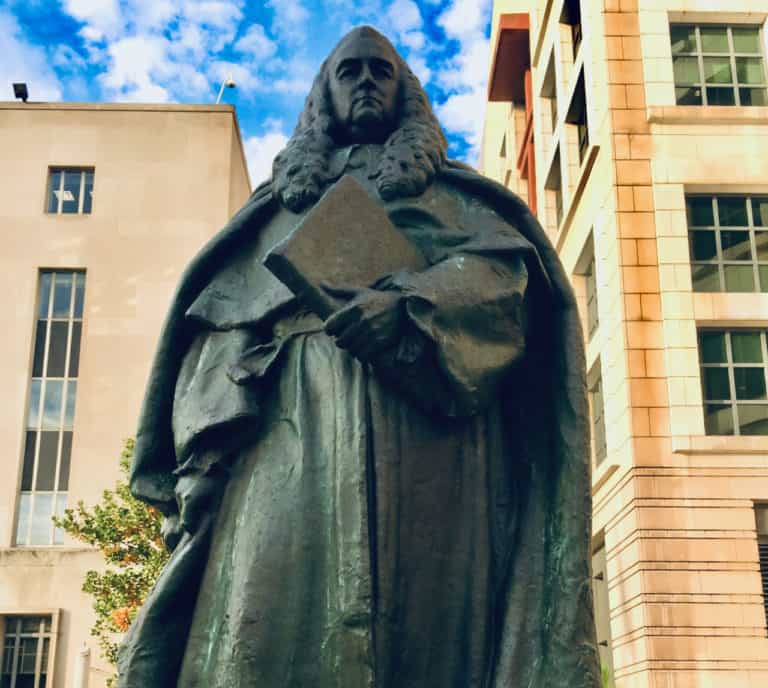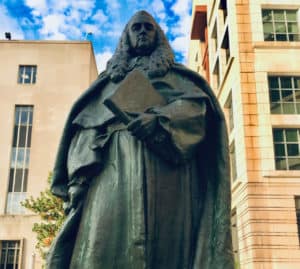 A Delaware-registered company called Digital Capital Management is suing law firm Faegre Baker Daniels for allegedly providing "erroneous" legal advice in 2017 that greenlit establishment of a cryptocurrency/digital token investment fund.
The story was broken by Bloomberg Law.
The fund, Crypto Asset Management LLC (CAM), and plaintiff Timothy Enneking were subject to an SEC enforcement action in 2018.
The SEC action alleged that Enneking and the fund raised more than $3.6 million USD, "from 44 investors, primarily individuals, residing in at least 15 states," while failing to properly register as an investment company. According to earlier reports, after being contacted by the SEC staff, CAM apparently ceased its public offering and offered buy backs to investors.
Enneking alleges that Faegre Baker Daniels told him the "Funds should be offered under Regulation D via Rule 506(b) as opposed to Rule 506(c)." But the plaintiff allegedly received poor advice as to registering under the Investment Advisers Act of 1940.
As well, "Defendant further advised Plaintiffs that Crypto Assets are not securities and to structure CAF's and the Fund's business accordingly."
Following the enforcement action, the legal malpractice suit claims, Enneking and his firm, "were censured and agreed, without admitting or denying the order's findings, to pay a $200,000 civil money penalty to settle the SEC's claims."
The suit says Enneking paid, "various costs and fees, including but not limited to attorneys' fees, in connection with CAM and the Fund…" and, as a result of the enforcement action, "sustained damages of more than $75,000."
The plaintiff also claims to have, "sustained reputational harm and other damages."
Enneking et al. seek relief, including "damages according to proof at trial," "pre- and post-judgment interest at the applicable statutory legal rate(s)," "costs of this action," and, "further relief as may be just and proper."
A number of lawyers/firms moved into advising crypto startups and funds when the field spiked around 2014.
Some firms believed, or at least claimed, that the "digital assets" being sold would provide "future utility" on a computer software network yet to be built and were therefore more like "utility tokens" than securities.
Some lay commentators, including Tone Vays, scoffed at the idea, claiming that using a speculative token to access a (future) network was like, "buying things on Amazon with Amazon stock."
How tokens should be legally defined proved perplexing for many, and many proceeded to market with tokens that the SEC later deemed securities.
Sellers of "cryptoassets" have argued that the SEC's definition of securities is outdated and "stifles innovation." Meanwhile, "blockchain" and other token-financed tech have yet to revolutionize various fields as promised.
Former SEC Chief of the Office of Internet Enforcement John Reed Stark has been very critical about the social harms cryptocurrencies enable.
At the end of a lengthy recent article, Stark called out "crypto lawyers" for enabling often unregulated cryptocurrency projects:
"Sadly, too many of the shamelessly self-anointed Fintech attorneys, who practice within the crypto-space, are of little help and have at times actually exacerbated an already dire situation. Some not only blindly facilitate the criminal norms of the cryptocurrency marketplace, but their law firms also blithely encourage cryptocurrency transactions by accepting Bitcoin as a form of payment for their legal services. It seems that some lawyers and their firms have become so desperate for fees that accepting Bitcoin blood money seems somehow justifiable."

"This last point about lawyers and cryptocurrency hits home and bothers me the most. Because when ransomware gets worse (which it will) and people die as a result (which they will), someone somewhere will undoubtedly ask: where were the lawyers?"

"First formulated by the legendary Stanley Sporkin about corporate misdeeds decades ago when he was head of the SEC Enforcement Division in the 1970s and then as U.S. federal district judge from the mid-80s onward, this damning question has been repeated in every major financial scandal since."