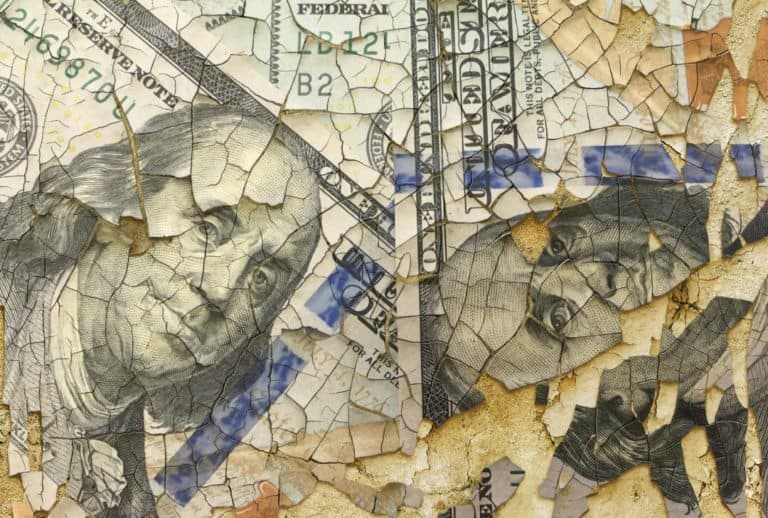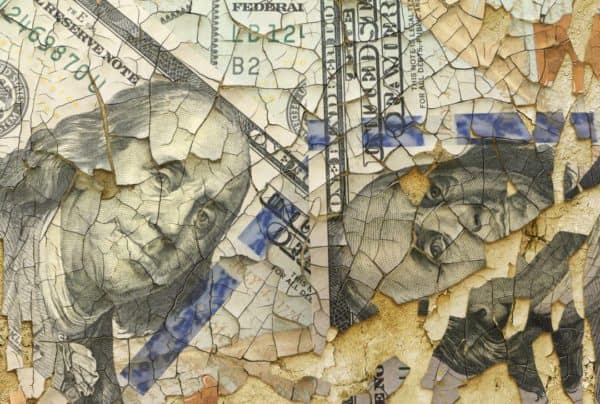 Tether Inc. is calling an academic paper claiming the company's cryptocurrency tether (USDt) was used to induce the bitcoin bull run of 2017 "flawed" and "embarrassing."
The company is responding to an updated version of a 2018 paper by American finance professors John Griffin and Amin Shams.
Both papers claim that large purchases of bitcoins using tethers were timed to prevent the price of Bitcoin from correcting downward in 2017:
"Using algorithms to analyze blockchain data, we find that purchases with Tether are timed following market downturns and result in sizable increases in Bitcoin prices."
The timed buys, they say, were designed to give markets the impression that Bitcoin was a juggernaut. Bitcoin achieved a price of $20 000 USD in subsequent months.
The updated paper now claims that the "price impact is strongly linked to trading of the one large player" using a single account on Bitfinex:
"Additionally, we find that one large player is associated with more than half of the exchange of Tether for Bitcoin at Bitfinex, suggesting that the distribution of Tether into the market is from a large player and not many different investors bringing cash to Bitfinex to purchase Tether."
Bitfinex is Tether's sister cryptocurrency exchange. Tether and Bitfinex share the same executive team and parent company, iFinex.
Tether Inc. makes a cryptocurrency proxy of USD called tethers (USDt). The coins were invented to give "liquidity" in crypto markets suffering from weak credibility at banks.
Crypto businesses have historically had a hard time maintaining steady fiat on-and-off ramps needed to fuel crypto trading accounts because of banks' professed concerns about money laundering in crypto.
Here is audio of former Bitfinex executive Phil Potter discussing "cat and mouse tricks" his company and others have engaged in to overcome "banking hiccups."
Tether has claimed it takes large real-money OTC deposits from would-be crypto traders and converts these to USDt. The USDt is then released onto crypto exchanges where it is used to buy bitcoins and other cryptos on clients' behalf.
Until earlier this year, Tether claimed all USDt's issued were 100% backed by equivalent real USD held in reserve accounts.
Notably, Griffin and Shams claim, "The graph shows that almost no Tether returns to the Tether issuer to be redeemed, and the major exchange where Tether can be exchanged for USD, Kraken, accounts for only a small proportion of transactions."
Tether is a stablecoin (a cryptocurrency designed not to fluctuate) that is also used for quick entry and exit of more volatile crypto positions.
Tether has also been popular for conducting arbitrage between crypto exchanges across the globe.
According to Tether, the updated version of the Griffin/Shams study has been "watered-down" for publication but is not much more accurate than the original:
"To obtain publication, Griffin and Shams have released a weakened yet equally flawed version of their prior article. The revised paper is a watered-down and embarrassing walk-back of its predecessor that still suffers from the same methodological defects, coupled with the clumsy assertion that one lone whale may be responsible for the rise of bitcoin in 2017."
Tether says Griffin and Shams used an incomplete dataset to make their conclusions:
"As an example of one of many deficiencies, the authors openly admit they do not have accurate data on the crucial timing of transactions or the flow of capital across different exchanges. This critical lack of information means they are unable to establish a valid sequence of events through which the alleged manipulation could have happened."
That contention is interesting because, under other circumstances, the crypto industry often touts the traceability of crypto and the "transparency" of cryptocurrency movements.
Tether also challenges Griffin and Shams claim that the action of a single "whale" in crypto could be so impactful and says its customers have been undeterred by Griffin and Shams' claims:
"Simply stated, the digital token economy is driven by larger and more complex factors than the trading practices of any single player. Judging by the reaction to the updated paper, sophisticated and experienced traders in the ecosystem appear to fully understand this concept. To reduce the spike in the bitcoin price in 2017 to such simplistic terms is facile. It is also an insult to the millions of people in our community that believe in the sound principles governing the digital currency economy."
Tether ends by flatly denying it has ever been involved in market manipulation of the Bitcoin price:
"Tether and its affiliates have never used Tether tokens or issuances to manipulate the cryptocurrency market or token pricing."
The company also uses the statement to reiterate that, "All Tether tokens are fully backed by reserves…"
Tether has been dogged by skepticism for years and has never furnished promised comprehensive audits of its reserves to the public.
Much of the criticism came from anonymous Twitter critic "Bitfinex'ed," but Tether et al are now also under investigation in the state of New York.
There, Attorney General Leticia James has alleged that, without a timely public disclosure, Tether lent Bitfinex millions to cover an operational shortfall that occurred when its alleged "shadow banking" partner, Crypto Capital, had $850 million USD of Bitfinex's money seized by authorities in Poland and Panama.
Those authorities have claimed the money was proceeds of crime.
Tether nonetheless insists in its refutation of the latest Griffin/Shams report:
"It is reckless – and utterly false – to assert that Tether tokens are issued in order to enable illicit activity. Tether token issuances have quadrupled since December 2017. This growth is not a product of manipulation; it is a result of Tether's efficiency, acceptance and widescale utility within the cryptocurrency ecosystem."