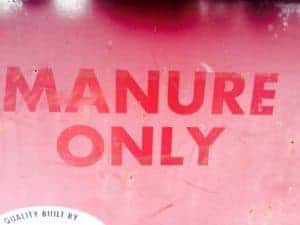 A representative from the Society for Worldwide Interbank Financial Telecommunications (SWIFT) told an audience at a breakfast briefing in London Monday that cryptocurrency networks cannot outperform conventional payment systems and currencies:
"They go down in value like a yoyo, they're useless and unstable. And even if crypto companies do make it stable, it's still a basket of currencies."
SWIFT nonetheless acknowledged that global payments can be subject to long delays- but stated that this a matter of regulatory, not technical hurdles:
"Foreign exchange controls can typically take at least one day to clear…But the best players can easily do one-minute transactions when it comes to international payments."
SWIFT admitted that discrepancies in opening hours are also contributing to frustrating delays in some circumstances:
"If you want to send a payment from Australia to China after midday, you instantly have a 12-hour delay because of opening hours."
SWIFT connects 11 000 banks and financial institutions across the globe and processes millions of transactions per day. The company has firmly established market share over payments in Western democracies and allied regions.
SWIFT corresponding banks help enforce KYC/AML standards and any sanctions against blacklisted individuals, groups or regions.
SWIFT is nonetheless being forced lately to address the rise of crypto startups like Ripple, which claim they can process global payments in mere seconds.
SWIFT has countered that there is no way these systems can sidestep regulations and other real world issues that are the real source of slowness in cross-border money transmissions.
The company has nonetheless been working hard to integrate SWIFT's gpi Instant network with Singapore's domestic instant payment service, Fast And Secure Transfers (FAST).
In July, SWIFT successfully trialed an integration of its SWIFT gpi Instant network with Singapore's domestic instant payment service, Fast And Secure Transfers (FAST), in tests that involved 6 banks in Singapore and 11 banks abroad.
Transfers between Australia, China, Canada, Luxembourg, the Netherlands, Singapore and Thailand took less than 25 seconds.
Payments between North America and Singapore took 20 seconds and payments between Asia Pacific and Europe took 15 seconds.
Payments between Australia and Singapore were the fastest, at 15 seconds, SWIFT claimed.
Meanwhile, "uncensorable" crypto networks like Bitcoin and Ethereum, which were built more-or-less to ignore state-imposed encumbrances on capital, have proven poorly-suited for remittances.
Countries like Russia, Iran and Venezuela, which have been shut out of SWIFT by sanctions, have nonetheless been seriously testing crypto as a way to exert their will and sovereignty in world markets.
Cryptos have also niche uses in certain regions.
A recent report from Russia claims a minimally regulated USD-proxy "stablecoin" cryptocurrency called Tether has supplanted bitcoin as the remittance crypto of choice among Chinese merchants selling wares to Moscow shopping outlets.