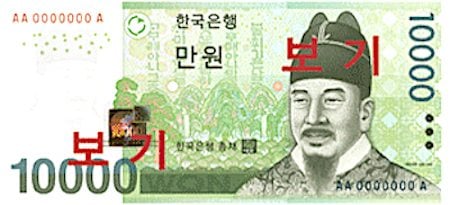 Bithumb, South Korea's largest digital asset exchange, might invest over $8 million into the nation's regulatory sandbox program and ecosystem.
Through its subsidiary GCX Alliance, Bithumb's management has shown intent to invest up to 10 billion Korean won (appr. $8 million) into Korea's regulatory free zone, which is based in Busan, local sources confirmed on January 9, 2020.
Busan is the country's second-largest city, and has previously been in the news on several occasions for being a deregulated outpost and for its plans to develop a blockchain-powered digital currency.
Last month, Korea's leading telecommunications firm, KT, announced the launch of a blockchain-enabled digital currency, which would be local to the city of Busan.
Bithumb's management has expressed an interest in allocating the 10 billion won investment towards the development of the Busan-based Tongsan Asset Exchange, as noted by Korea's Ministry of Small and Medium Venture Businesses.
South Korea's Financial Services Commission is reportedly planning to review these plans with the Bithumb team by the end of this month.
As noted by local media sources:
"The [Korean blockchain] industry expects Bithumb to launch various blockchain-based financial businesses in Busan with this investment."
South Korea's National Tax Service recently revealed that it would be withholding $70 million in taxes from Bithumb. Bithumb Holdings' largest shareholder, Vidente, which runs Bithumb's Korea branch, confirmed the withheld amount and said that the tax would be imposed on the exchange's overseas clients.
It was notably the first time that Korea's tax authorities ordered that taxes be paid on capital gains from cryptocurrency transactions.
The notice stated:
"Bithumb Korea is planning to take legal action against the tax claim so the final payment can be adjusted in the future."