The cryptocurrency community believes that Elon Musk is planning to launch a new cryptoasset, which they call Twitter Coin and which many associate with Dogecoin. It all came about with a tweet posted by blogger Jane Manchun Wong, which garnered attention for an image believed to be the logo of the native currency of the micro-messaging network.
Neither the company nor Elon Musk have officially reported anything about it, but the leaked image of what could be the Twitter Coin is giving the cryptocurrency community, especially the one that revolves around Dogecoin, a lot to talk about.
Manchun Wong is popular for revealing secrets of features to be added by the most used apps such as Instagram, Facebook or Twitter.
Interestingly Manchun Wong's accounts have now disappeared, but many share the screenshot of his latest post. In it you can see the hidden Twitter Tips settings, including a section called "Coins", where the logo of the alleged Twitter Coin appears.
Everything seems to indicate that the logo could be a way to reflect Twitter's payment modality that will be among its new features.
However, the community is handling several theories. Since the logo of the alleged cryptocurrency is not blue, but yellow and in the center it shows the Twitter birdie in white, Dogecoin users prefer to believe that the meme cryptocurrency will be native to the social network.
For quite some time now, Elon Musk has claimed to be a strong supporter of Dogecoin and Bitcoin, although he has also been sued for the way he promotes the use of the dog-themed cryptoasset.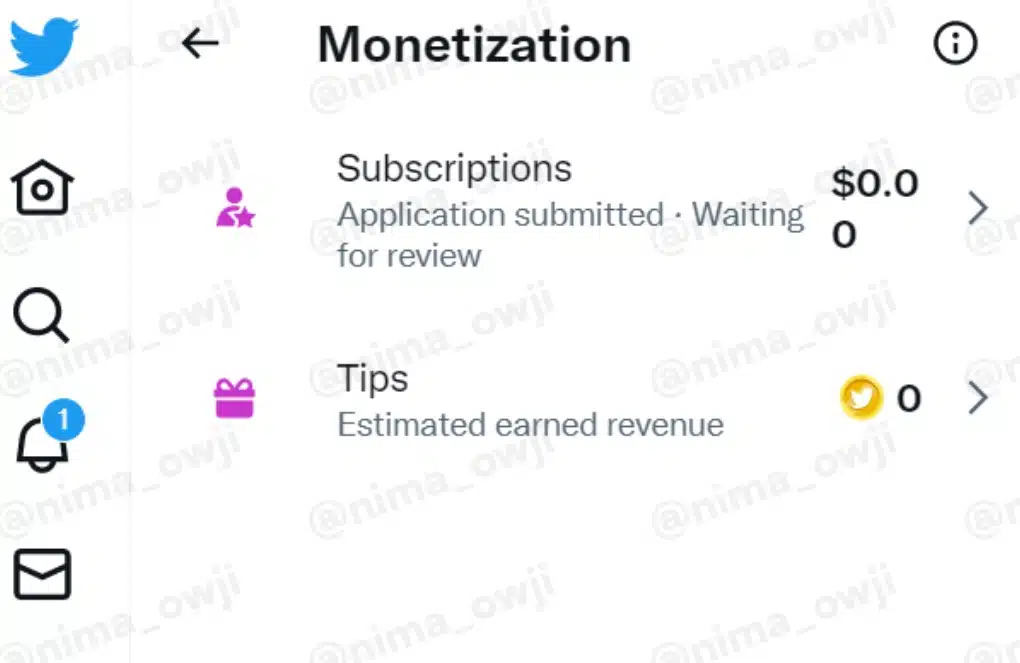 The truth is that the community is currently divided on the meaning of Twitter's currency logo. Some say that if Twitter launches its own cryptoasset, it will soon not need Dogecoin, bitcoin or ether (the cryptocurrency of the Ethereum network).
Comments that Elon Musk could soon get rid of Dogecoin, startled the community that revolves around this cryptocurrency, who claim that the tycoon will not integrate a new cryptocurrency on Twitter.
Meanwhile, other members of the community believe that a logo with the social network's characteristic little bird is only a sign that all the cryptocurrencies used so far on its platform will be integrated there.
In September last year Twitter enabled its function to send and receive bitcoins worldwide, through an integration with the Strike application. Later, it added the second largest market cap cryptocurrency, ether.
However, some bitcoiners claim that no one used Twitter to send tips with BTC, which is why this feature would be disabled from the platform.