The Missouri Securities Division under Secretary of State Jay Ashcroft has issued cease and desist orders against an entity called Mavixbtc, which allegedly, "offers (cryptocurrency) brokerage and investment advisory services when it is not registered…"
According to a release from the Secretary of State's Office:
"From at least Sept. 23, 2019, Mavixbtc, a St. Louis-based cryptocurrency company, has been allegedly misleading the investing public through its website. Mavixbtc falsely claims to be registered with the Financial Industry Regulatory Authority and the Securities Investor Protection Corporation."
Mavixbtc is also accused of using the registration number of a registered investment adviser, "who has no knowledge of Mavixbtc."
The company's website, which is still up, claims the company, "is legally Licensed on FINRA with license number( CRD#: 2215916 )," and touts extraordinary investment returns of up to 55% in six days.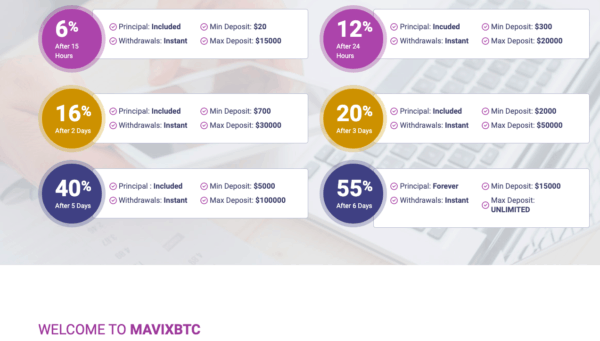 The site also touts a 3% referral bonus and displays purported lists of most recent deposits and withdrawals.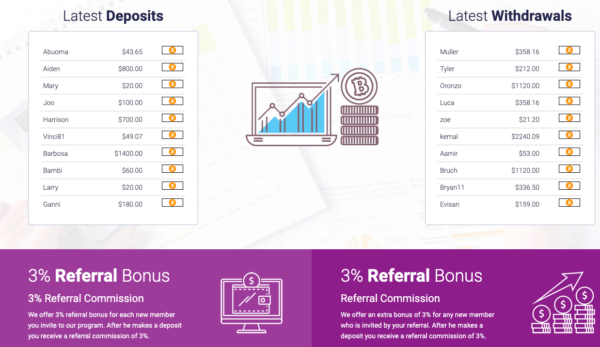 Missouri Securities Commissioner David M. Minnick asks the public to be careful and consult with his offices regarding new investment opportunities:
"The novelty and promise of quick profits by investing in cryptocurrencies can be enticing to investors…But there are significant, real risks associated with these non-traditional investments, and scam artists are hard at work trying to defraud investors. Always check with our office before you invest."
Investors can call the state's toll-free investor protection hotline at 800-721-7996, or go to the website www.missouriprotectsinvestors.com to file a complaint.
Mavixbtc appears to be based in St Louis. It is not known whether the parties behind the Mavixbtc site have been identified, but according to the release:
"The division ordered Mavixbtc to show cause why restitution, civil penalties and investigation costs of more than $30,000 should not be imposed."