Mike Novogratz is still saddled with hundreds of millions of dollars in paper losses on his crypto portfolio, but he hasn't given up on the space yet. The former Goldman executive's Galaxy Digital Holding is launching two new funds, both aimed at accredited investors with little experience in crypto (something to help justify the higher fees), according to Bloomberg.
The billionaire investor is reportedly planning to target "the wealth of America" – that is the 'mass affluent' of Americans who have between $2 million and $25 million in assets (and the firms that represent them) who would like to diversify their portfolios, and those with even more wealth to invest. The vast majority of Americans between the ages of 50 and 80 stayed on the sidelines during the crypto bull run, Novogratz claims. And it's time somebody showed them a way in.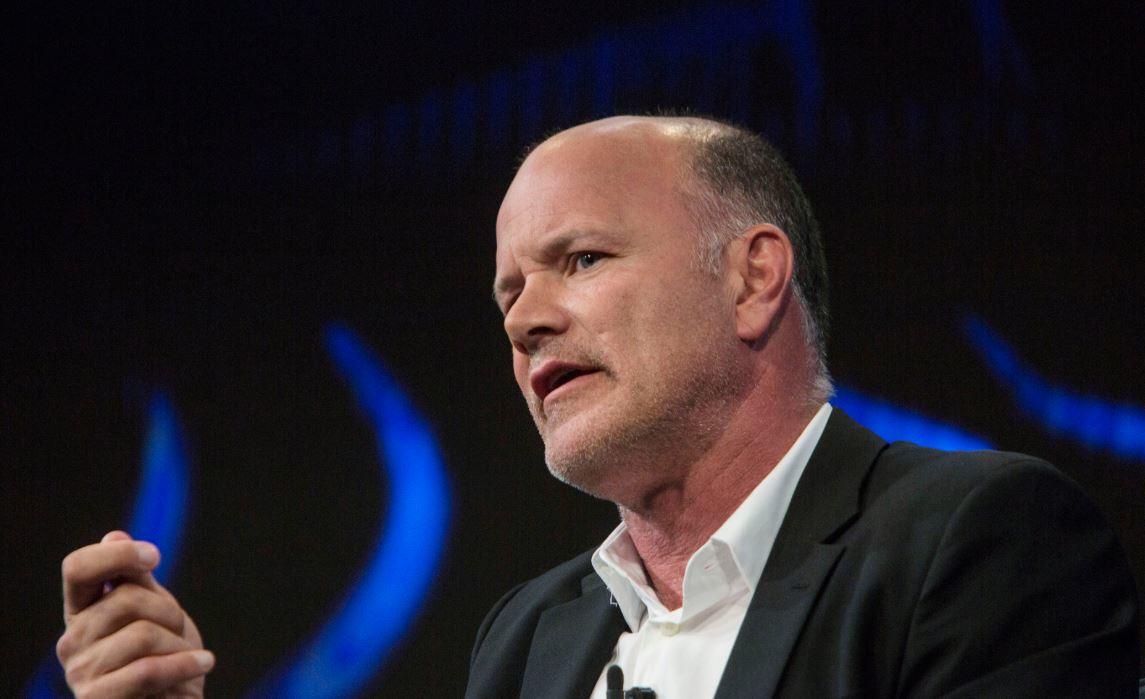 According to BBG, Novogratz isn't wrong. Bitcoin investors have always skewed younger and more tech savvy. Galaxy is hoping to convince everyone else that bitcoin is a worthwhile long-term hold, at a price point that's lower than the Grayscale Bitcoin Trust, pretty much the only tried-and-tested fund that offers exposure to bitcoin at a markup.
Galaxy is trying to design a fund that can "plug into existing infrastructure," which we imagine means fit nicely into the sales pipeline controlled by financial advisors and the big wirehouses.
Here's what Galaxy's head of asset management told BBG.
"The existing landscape for accessing Bitcoin is incomplete," Steve Kurz, head of asset management at Galaxy Digital, said in a phone interview. "We are trying to offer secure service providers, low fees, simple access to Bitcoin. We wanted to create something that could plug into the existing infrastructure."
Still, the stakes for the Galaxy Bitcoin Fund are pretty high. Galaxy's bitcoin fund requires a $25,000 minimum investment and funds can only be withdrawn quarterly. The other fund, the Galaxy Institutional Bitcoin Fund has weekly withdrawal periods and a higher initial buy-in. The funds are being seeded with Galaxy's money (whatever's left of it) and some of Galaxy's initial investors participated as well.
Novogratz believes that more traditional financial services firms will offer bitcoin services in the next 12 months, and hopes he's getting a head start.
With gold prices on the upswing, Novo hopes his new bitcoin funds might benefit from the flight-to-safety momentum that's emerged as of late.
"You are seeing Bitcoin way outperform other coins right now, and I think that will continue until these coins start to get used for things," Novogratz said. "You also get more credentialed people – there are probably 20 billionaires I could name that made their money outside of crypto and are in crypto now. Every speculative asset needs people to tell the story, and people are buying the story."
Novo has been foretelling the mainstream wealth advisors' eventual embrace of bitcoin for years now. And now he's putting his money where his mouth is. But if he can't win over the big institutional clients – endowments & etc. – this could be another major money loser for Novo.