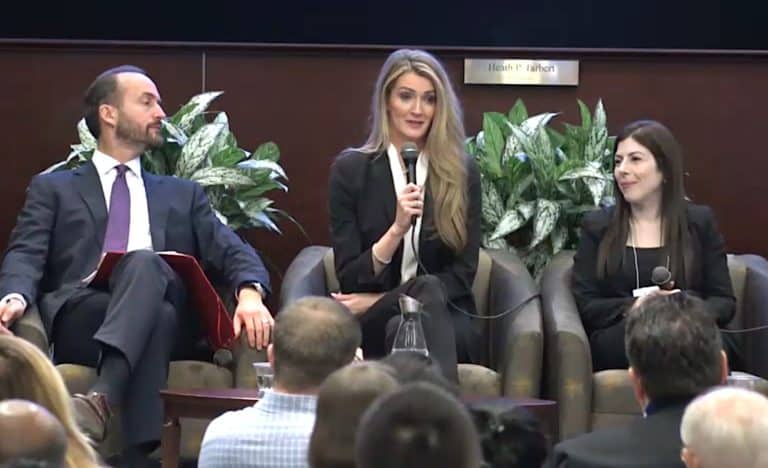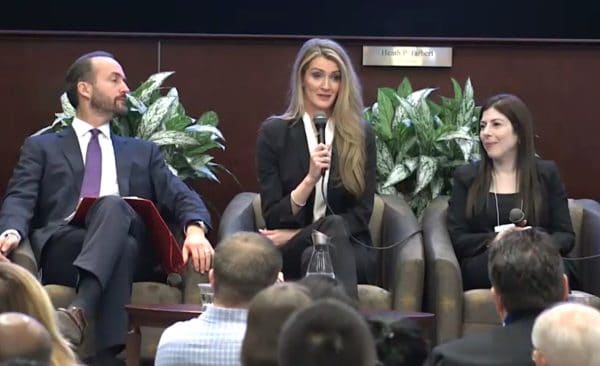 Kelly Loeffler, the CEO of Bakkt – a digital asset exchange and a subsidiary of ICE, is expected to be selected by the Governor of Georgia to fill an open seat in the US Senate in the coming days.
A report in AJC.com, states that Loeffler will be selected over President Trump's favorite US House of Representative Doug Collins, a four-term congressman, who has vocally supported the President.
Georgia Governor Brian Kemp apparently believes that Loeffler will help expand the Republican Party's appeal to women – a segment that has been alienated by the GOP to a degree in the past couple of years.
Current Georgia Senator Johnny Isakson is exiting the seat due to health reasons. Kemp is expected to make the selection official within days.
Loeffler, who is also co-owner of WNBA team the Atlanta Dream, previously considered running for the US Senate in 2014 but decided to pass at that time.
Some Conservative groups have indicated tepid support for Loeffler which may queue up a political battle in 2020 when a special election will be held for the Georgia Senate seat. An internecine battle within the Georgia Republican party may, in the end, help the Democrats in the state.
Recently, Loeffler and her husband donated $100,000 for a Trump Roundtable.
Trump may come around to Loeffler as he will need to encourage suburban female voters to support him in the looming Presidential election battle – an election that may be tight depending on who receives the Democrat nomination. A successful female executive campaigning by his side could help boost Trump's appeal in parts of the country that have been turned off by some of the President's more divisive statements and Tweets.