OpenFinanance, a registered Alternative Trading System (ATS) for digital assets, recently opened up trading for tokenized hedge fund Protos (PRTS). The company states this is the first-ever tokenized hedge fund to trade on an ATS. The security is available for accredited US investors as well as "verified" non-US investors. Protos had to "upgrade" their digital asset using Securitize prior to trading on the ATS.
Openfinance is the first US-regulated platform for the secondary market trading of digital alternative assets and part of a small group of digital asset marketplaces that is trailblazing the path for compliant digital securities, offered through FINRA regulated Sageworks Capital.
Openfinance will list securities issued under US exemptions Reg D, Reg A+, Reg CF, and Reg S. Openfinance has partnered with digital asset issuance platforms Harbor, Securitize and Polymath. A registered user may place limit orders 365 days a year 24/7.
According to Openfinance, the Protos actively managed hedge fund allows investors to participate in an evergreen fund investing in a broad range of digital tokens, cryptocurrency, and other cryptocurrency investments. Protos says it will target digital assets which are both highly liquid and early-stage blockchain/crypto projects.
In July, Protos reported that it held a very diversified portfolio* of digital assets that included a good number of altcoins with a token NAV of $0.65. The original issuance of Protos in 2017 was apparently at $1 so returns to date have not performed well but Protos is up from earlier in the year. While Bitcoin has performed well in recent months – many altcoins are down. Protos hopes to add other exchanges where PRTS may be trading to boost liquidity even further.
Dr. Philipp Kallerhoff, CEO of Protos, said at the time of the announcement that the fund will trade on Openfinance, that they are aiming to provide superior risk-adjusted returns for investors with institutional-grade custody and risk controls. But like any investment, purchasers shoulder an element of risk – probably more so in the highly volatile world of crypto.
Juan Hernandez, founder & CEO of Openfinance, said that Protos provides more variety and opportunity for diversification within the digital asset sector.
Crowdfund Insider recently reached out to Hernandez for an update.  They asked Hernandez how many other issuers were currently trading, he said five other securities are trading (Reg D and Reg S) including Blockchain Capital and Spice VC.
Hernandez explained that Protos is a closed fund that sold $6,583,789 during its primary issuance.
Recently in the US, several token issuers have had Reg A+ filings approved – a securities' exemption that enablers offerings of up to $50 million and immediate trading. Openfinance is yet to list and Reg A+ digital assets but Hernandez said they look forward to working with Reg A+ issuers soon providing liquidity for these securities.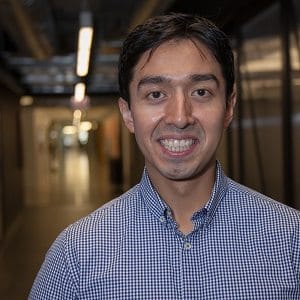 And will Reg A+ be transformational to the digital asset ecosystem in the US? What does this mean for Openfinance? Hernandez had this to say:
"Reg A+ opens up a whole new world of investment opportunities to a wider audience. Historically, non-accredited investors have been unable to access many types of private investments, but since the passing of the JOBS Act in 2012, it has been possible under Regulation A+ (and Reg CF) for main street investors to participate. Now that tokenized Regulation A+ primary offerings been cleared, we expect to see more issuers take advantage of this pathway, driving adoptions and growth. And as initial investors in these offerings seek liquidity, Openfinance is prepared to provide a venue for secondary market trading for these types of securities."
Hernandez believes that Reg A+ may help overall liquidity. The digital asset ecosystem is still quite young and very small.
"With more issuers come more investors and with more investors comes greater demand for a secondary market," said Hernandez. "This should lead to increased activity and transactions in this nascent market."
Hernandez admitted that there is still much work and education to be done though.
---
*Protos: Assets in the portfolio as of July:
ADA
Aeternity
ARGO BLOCKCHAIN PLC
Argo Innovation Labs Inc.,
BCD
BCH CFD
Beam Ltd
Binance Coin
Bitcoin
Bitcoin Gold
BitShares
BitTorrent
Bulwark
Chainlink
CoinsDNA Holding AG
Cornhill Capital Limited
CrownThrown, Inc.
Dash
DCR
Dogecoin
EOS
ETH CFD
Ethereum
Ethereum Classic
Hexx
Iota
Litecoin
LSK
Monero
Motto Technologies Limited
Neo
NEO GAS
ONG
Ontology
Qtum
Radar Relay
Ripple
Steem
Stellar
Tether
TRX
USD
VET
Waves
XEM
XLM CFD
XRP CFD
ZCash