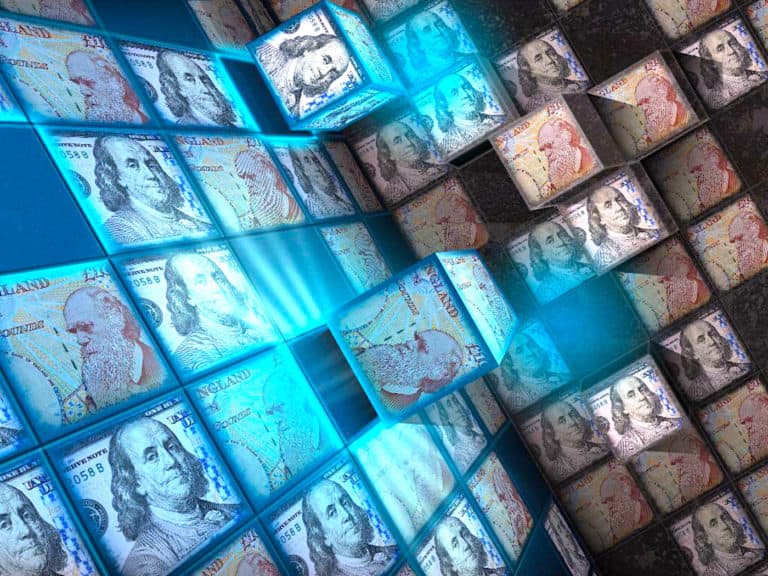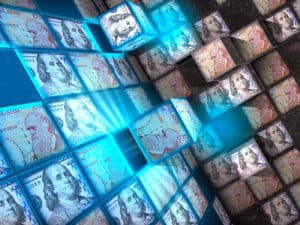 We recently caught up with Marie Tatibouet, CMO at Gate Technology, the parent company of crypto-asset exchange Gate.io and Wallet.io. Tatibouet, a management postgraduate from the Emlyon Business School, talked about the security measures that Gate.io has implemented to help protect users' assets.
She also shared what she believes are the top three things a digital asset exchange's management must do to ensure that their platform is operating securely and optimally.
What are the main security measures that you have implemented on the Gate.io platform to safeguard users' assets?
Marie Tatibouet: "Having closely watched some of the recent security hacks in the industry, we are always focused on the security and transparency of our users' assets.
To start with, we make sure to comply with all the standard industry norms around Know-Your-Customer (KYC), domain security, and web security for basic hygiene for the fund and information security.
We also have an in-house cyber expert team who keeps a check on any suspicious behavior and flags it off immediately to prevent any potential threat. We also run periodic security checks to avoid any chances of missing inadequacies in the security mechanism. Finally, we encourage users to avoid storing funds on the cryptocurrency exchange if they are not actively trading and rather secure funds in Wallet.io, our storage wallet, to ensure safety.
Having said that, these mechanisms alone cannot guarantee users 100% fund safety. With that in mind, we are building GateChain, a public blockchain dedicated to blockchain asset safety and decentralized exchange whose testnet is available here. GateChain is set to be launched in Q1, 2020. Its onchain safety account and customizable time delay recovery guarantee 100% asset safety, even after the destruction of the private keys."
What are the other most important elements, in addition, to fund safety that users should consider while trading on a cryptocurrency exchange?
Marie Tatibouet: "A transparent fee structure is very important when cherry-picking a cryptocurrency exchange. Often, exchanges consider various parameters such as basic handling fees, promotion strategies, and native tokens to design their fee structure. It is important for the users to understand these strategies if they want the lowest trading fee; We recently published a study analyzing fee strategies and how users can leverage it to get the lowest fee.
Real-time user interaction to enable direct access to provide feedback and get an immediate response to the queries can also make a significant difference to the entire user experience."
What do you think are the top three things a digital asset exchange's management must do to ensure that their platform is running securely and efficiently?
Marie Tatibouet:  "First and foremost, exchanges should keep their users informed on the developments of the security frameworks, being transparent around the risks associated with trading on the platform. It goes a long way in winning the trust of the users and getting them on board to the new features that are being introduced.
Second, a cryptocurrency exchange should stay away from any kind of market manipulation around trading volume and ROI. These factors can mislead users, affecting their trading activities. For instance, if an exchange is not transparent about the trading volume, trade orders can take longer, causing losses for the users.
Last, a comprehensive security mechanism that touches upon all aspects of user security and device protection is important for a crypto asset platform. An integrated approach must include everything from Know-Your-Customer (KYC), two-factor authentication (2FA), regular third-party security audits, in-house cybersecurity teams, robust exchange codes, and customer education to ensure user transparency."
Tell us about Gate.io's roadmap for next year.
Marie Tatibouet: "The most important thing on our 2020 roadmap is the upcoming launch of GateChain, a public blockchain which should solve the most pressing problems around fund safety. Its onchain vault account can recover users' stolen funds by retrieving the private keys, making it hack-proof for both consumers and enterprise. We recently hosted the GateChain Testnet Premiere, an event attended by the media and industry influencers.
We will also focus on achieving our 3 million user milestone and work on adding more user-centric products such as HODL&Earn, Margin Trading, Crypto Loans, which received a lot of attention from our users in 2019."
You've mentioned that there are many cryptocurrency exchanges that inflate their trading volumes. This appears to be a real problem with reports from Bitwise Asset Management (last year) and fairly recently from the Blockchain Transparency Institute. What can crypto industry participants do to prevent this from happening?
Marie Tatibouet: "Absolutely, global wash trading has been the hottest topic of discussion in 2019, affecting the overall market sentiment around cryptocurrencies and their adoption. Information services companies such as CoinMarketCap have been constantly working on this front.
In fact, CMC is working on a product where "Liquidity" will be the default metric for top rankings instead of volume. The very recent rankings show that exchanges that facilitate fake volumes will eventually need to come out clean to be sustainable in the long run. We also need to see how crypto companies will go beyond the trading volume race to attract users, unlocking value for the entire ecosystem.
However, BTI's latest Market Surveillance Report revealed that several exchanges are cooperating with them on the revised measures to weed out wash trading. With global regulatory bodies, crypto market data providers and crypto exchanges coming closer, we should see improved figures for both wash trading and crypto security breaches and frauds."