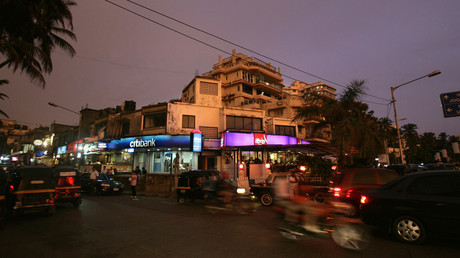 Banks in India, including Citibank, have started banning virtual currency purchases through their debit and credit cards. The move follows a recent crackdown by the Indian government.
"[There have been] concerns, both globally and locally, including from the Reserve Bank of India, cautioning members of the public regarding the potential economic, financial, operational, legal, customer protection and security-related risks associated in dealing with bitcoins, cryptocurrencies and virtual currencies," Citibank said in an email to customers.
According to VG Kannan, CEO of the Indian Banks' Association, it wouldn't be surprising if other Indian banks follow suit, as the government and the central bank have been issuing cautionary notices asking investors to stay away from cryptocurrencies.
"Even if banks were to justify this as necessary to mitigate their risk, I would find such a view to be very conservative and unjustifiable, which leads me to think that this is arm-twisting," Anirudh Rastogi, managing partner at law firm TRA, which represents several cryptocurrency businesses, told the Quartz.
Some observers, however, are less concerned about the latest ban. Most purchases are done through internet banking, not using debit or credit cards, said Ajeet Khurana, head of the Blockchain and Cryptocurrency Committee.
India's Finance Ministry said this month that cryptocurrencies were considered illegal in the country, and the government fully intended to stamp out their use. It has called bitcoin and other cryptocurrencies a Ponzi scheme, "which can result in [a] sudden and prolonged crash, exposing investors, especially retail consumers, [to] losing their hard-earned money."
Some lenders have suspended the withdrawal and deposit facilities at several cryptocurrency exchanges, triggering panic among investors. The Indian Income Tax Department raided bitcoin exchanges across the country, seeking to identify cryptocurrency traders. The raids were conducted because of alleged tax evasion by exchange customers.
India has a big share of the cryptocurrency market, accounting for around 10 percent of all bitcoin transactions.
For more stories on economy & finance visit RT's business section