The crypto space is a sea of red this morning (and the week) after another dramatic leg lower across all the coins…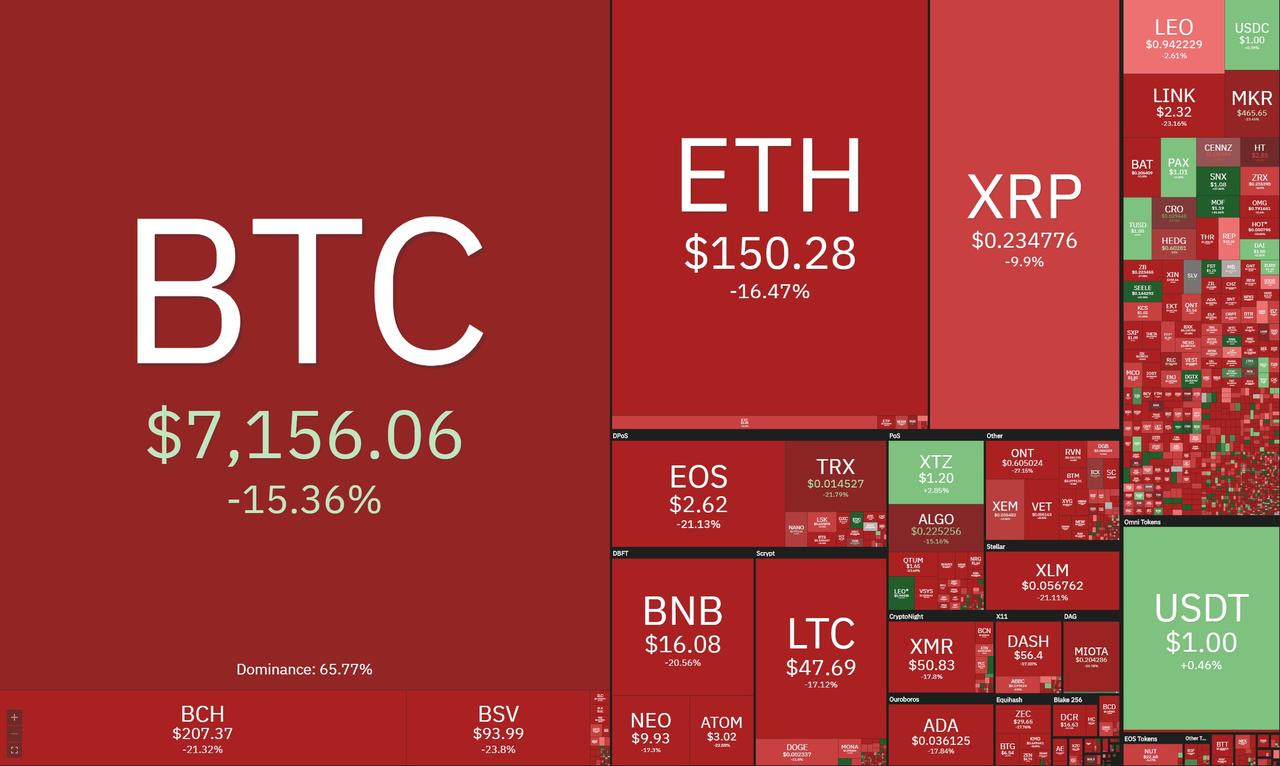 Bitcoin Cash is leading the plunge on the week…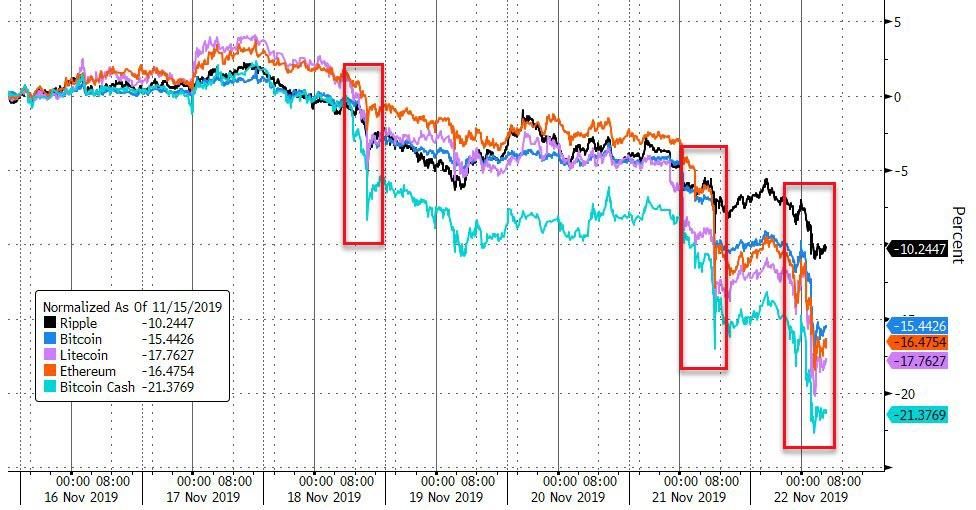 Source: Bloomberg
But Bitcoin is having its 2nd worst week in a year, trading briefly below $7,000 at its lowest in 6 months…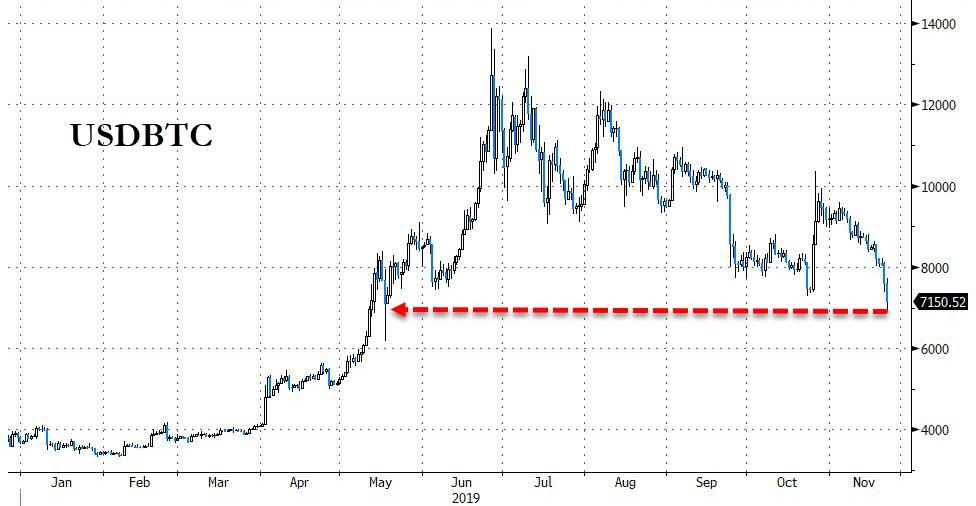 Source: Bloomberg
Ethereum is back below $150…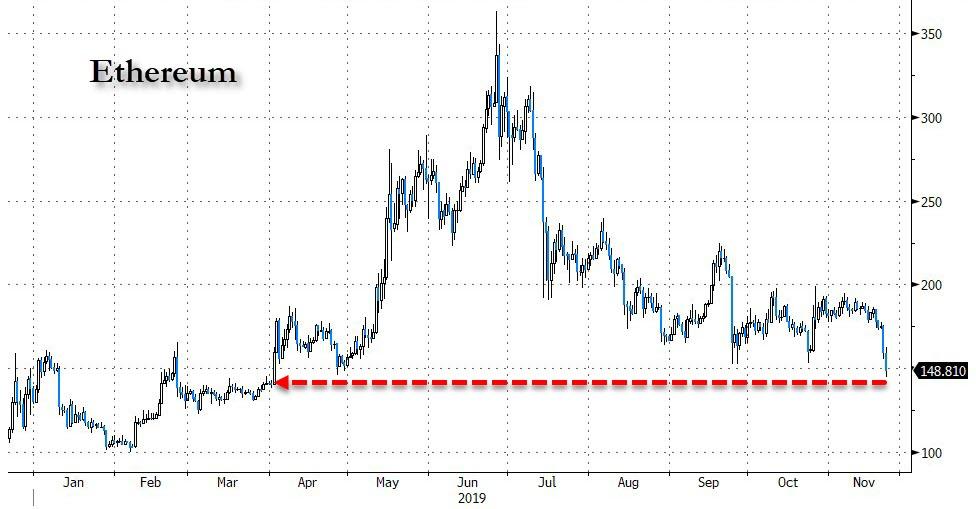 Source: Bloomberg
The catalyst for the move is unclear but  CoinTelegraph reports that Cryptocurrency exchanges operating illegally in China face a new threat after the central bank announced it would take new steps to uphold its trading ban.
In a statement on Nov. 21, the People's Bank of China (PBoC) warned it was taking action against entities allegedly involved in trading cryptocurrencies such as Bitcoin (BTC).
PBoC: Exchanges "will be disposed of immediately"
The move was in response to a rise in trading activity following China's public endorsement of blockchain technology, it said. 
Pledging to keep its promise to outlaw trading, the PBoC vowed to "dispose of" any such activity it discovered under its jurisdiction.
"Once it is discovered, it will be disposed of immediately, and it will be prevented from happening early," a translation of the statement reads.
As Cointelegraph reported, multiple rumors currently abound about a crackdown on legitimate cryptocurrency businesses' Chinese outposts. On Thursday, attention focused on alleged police raids on the offices of Binance and Bithumb, something both subsequently denied.
And this recently rapid collapse in Bitcoin (and the altcoins) has some well-known critics piling on. In a Twitter debate on Nov. 21, commentators joined forces against Peter Schiff, who claimed BTC/USD was set for a dive as low as $1,000.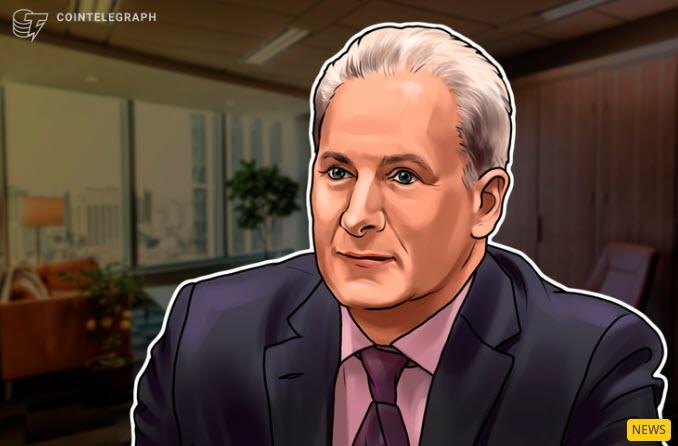 image courtesy of CoinTelegraph
Schiff: $1,000 would "complete the pattern" for BTC
Arguing current price action correlated to a "head and shoulders" formation, the gold bug forecast a dramatic downturn would characterize markets in the future. 
He summarized:
"#Bitcoin is nearing the neckline of the head-and-shoulders top I pointed out before the Oct 25th 40% pump. The right shoulder is now shrugged and the neckline slanted and parallel to the shoulders. If it breaks the price objective for the dump is $1,000 to complete the pattern."
In a further post, he doubled down on his position. "The picture really doesn't look any better if your long Bitcoin!" he wrote.
Another attempt saw Schiff take a photograph of a Bitcoin price chart on his computer screen, which led to ridicule.
A history of failed price predictions
Schiff is well known for his dubious Bitcoin price commentaries. Despite appearing convinced Bitcoin is doomed to fail, previous insights have proven false, something which was not lost on its supporters.
Responding to the latest tweet, the trader known as CryptoBull produced a BTC/USD chart which combined price movements with Schiff's predictions. Schiff has yet to guess the market trajectory correctly.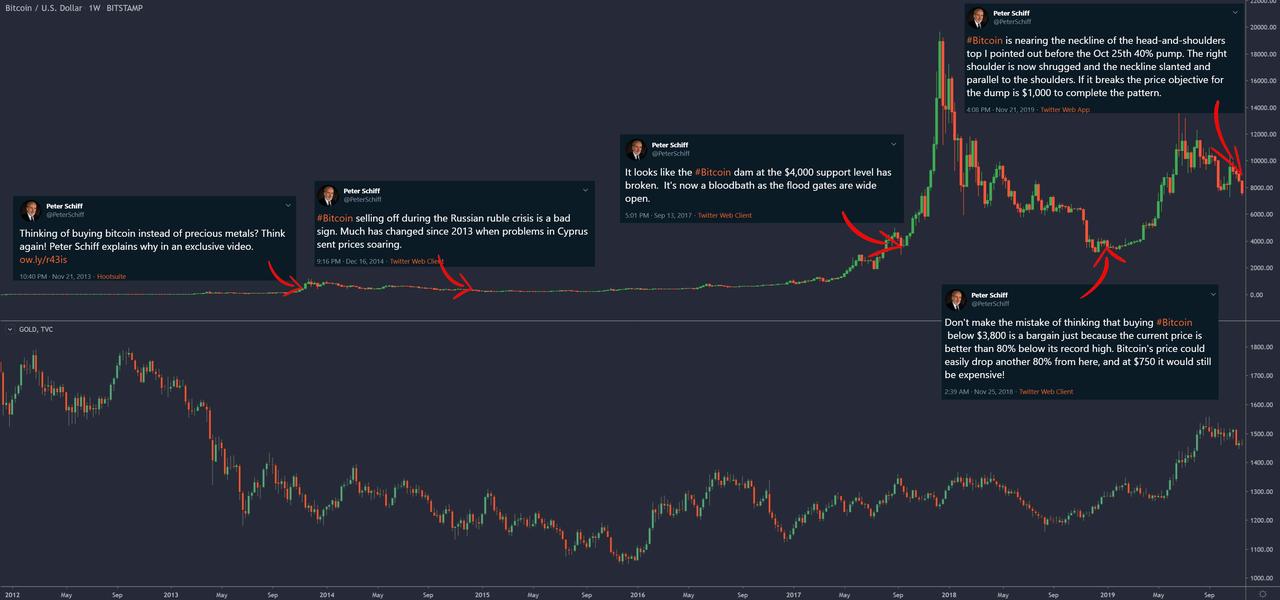 Other, longer-term warnings from Schiff include Bitcoin never reaching $50,000, while gold should top $5,000. In late October, during the upward price move he referenced in Friday's tweet, Schiff accused investors of manipulation as BTC gained 30% over gold.
However some final context shows that Bitcoin is still up 94% YTD…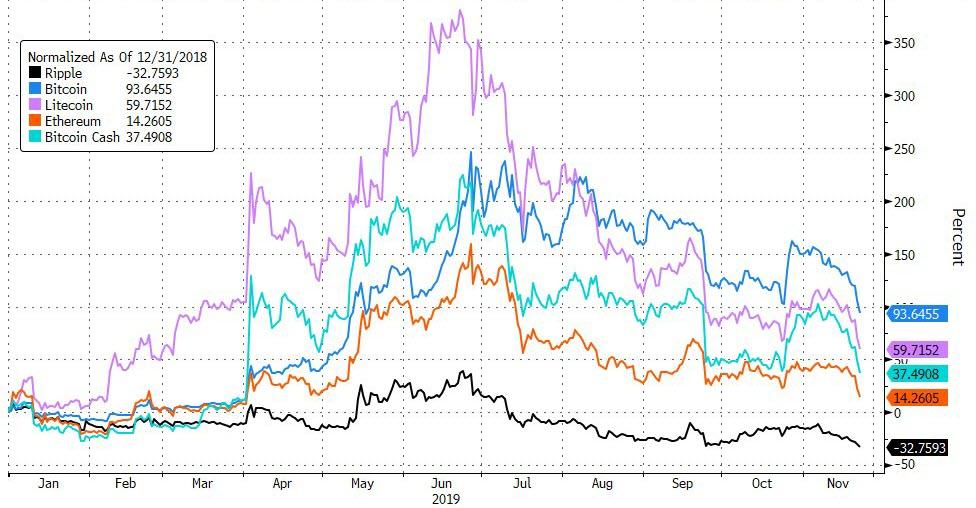 Source: Bloomberg