Bitcoin Price to Stall Yet Again After Failed Bull Rally Attempt
Heaven must wait, unfortunately. The bitcoin price could drop and test the $6,000 USD support again, due to a lack of bullish consensus.
Also read: SEC Report Highlights Enforcement Actions Against ICO Scams
Subscribe to the Bitsonline YouTube channel for great videos featuring industry insiders & experts
Bitcoin Price Technical Analysis
Long-Term Analysis
The current Disbelief psychological phase could last for another week, delaying the change into Hope, while quotes retest the $6,000 support.
General conditions depend on some external factors that didn't arrive. Consequently, institutional investors won't back any uptrend possibilities at the moment, discouraging bullish consensus to re-enter the congestion area between $6,500 and $7,500.
Thus, unfortunately, the upper-level targets between $8,000 and $10,000 — where a new lateral market is expected to start — are not in sight for now.
Mid-Term Analysis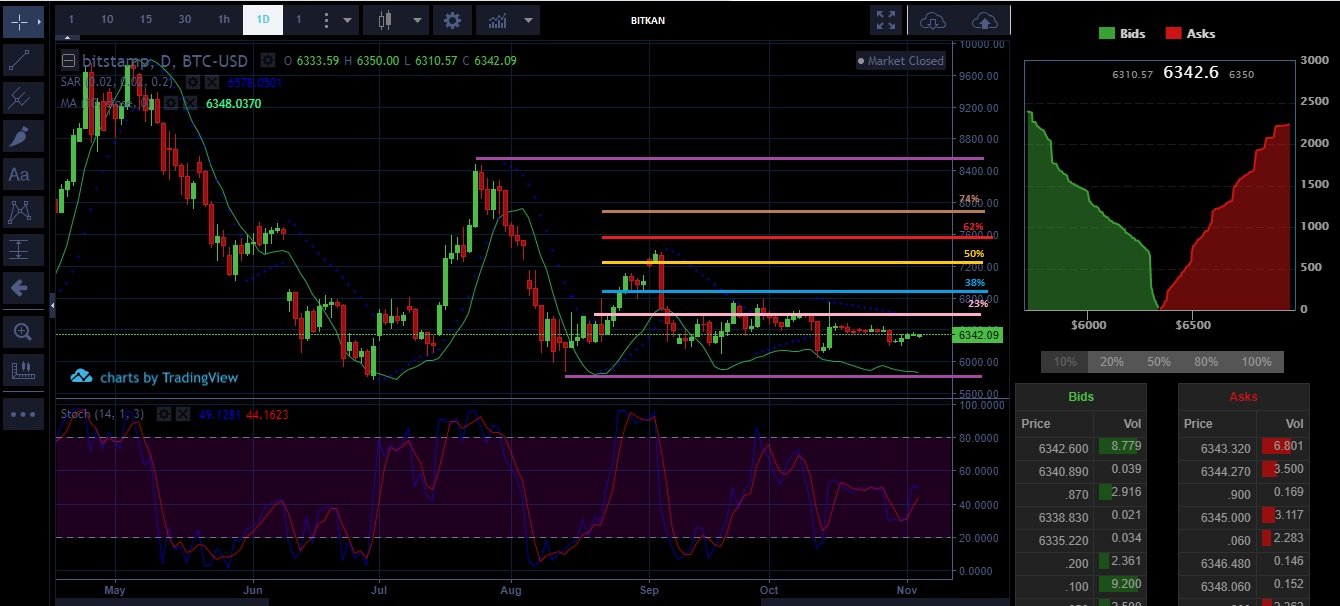 According to Fibonacci retracement numbers, the first target could be analyzed between 24 percent and 38 percent near $8,400. However, mathematical indicators can't sustain a last reaction anymore in an active mode, allowing a bearish correction back to the $6,000 support.
Prices failed several times when they tried to march into the congestion area between $6,500 and $7,500. That negative record probably turned bullish consensus into a wait-and-see defensive attitude among operators.
Short-Term Analysis
Japanese Candlestick Analysis reflects a fall to the $6,000 support, where Soldiers have a reinforcing area.
Offer's Crows seems to be strong enough to force a retreat for demand´s Soldiers, instead of facing them on the 1000-point battlefield between $6,500 and $7,500.
Technical targets between $8,000 and $10,000 should be disabled for the moment, until mathematical indicators show more bullish strength. 
What do you think will happen to the bitcoin price? Share your predictions in the comments section. 
---
If you find Ramiro's analyses interesting or helpful, you can find out more about how he comes to his conclusions by checking out his primer book, the Manual de Análisis Técnico Aplicado a los Mercados Bursátiles. The text covers the whole range of technical analysis concepts, from introductory to advanced and everything in between. To order, send an email to [email protected]
---
Image via Pixabay
This technical analysis is meant for informational purposes only. Bitsonline is not responsible for any gains or losses incurred while trading bitcoin.