Spanish multinational commercial bank Santander has reportedly become the first financial institution to handle all aspects of a bond issuance process on a blockchain-based platform.
The world's ninth-largest financial services company used an ERC-20 compliant token to represent $20 million in issued debt, and settled the transaction with another set of Ethereum-based tokens that represented funds in a custody account.
Last month, the World Bank issued a similar blockchain bond but used a private (permissioned) Ethereum protocol-based network to conduct the transaction. A year ago, the World Bank issued the very first blockchain-based bond.
French multinational investment bank Societe Generale has also issued a bond on the public Ethereum network, however, the institution did not disclose details regarding on-ledger cash transfers.
Santander's recent bond issuance process might have been the most advanced blockchain-based transaction, as every part of it was automated, digitized, and handled on-chain. Santander Security Services also managed the cryptographic keys for the tokenized cash and security.
However, Santander's blockchain bond was issued to the company itself, without the involvement of any third parties.
Referring to the transaction as an "evolutionary step," head of digital investment banking at Santander John Whelan told Coindesk:
"There are no secondary markets yet, but we are on that path."
Meanwhile, head of funding at Santander Antonio Torío said the DLT-based transaction was a "real-money pilot." Specifically, it was a plain-vanilla bond with a one-year maturity, four quarterly coupons, issued at a rate of 1.98%.
Torío explained that the transaction was a learning experience for the bank. 
"For Santander, this is really much more of a technology innovation issue than a pure financial issue. We regard this an important first step that will be followed by more complex transactions."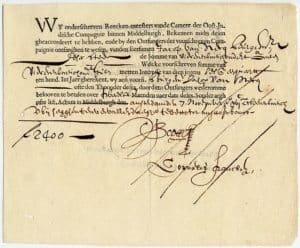 Whelan noted that the tokenized cash was kept in escrow, and managed by an Ethereum-based smart contract. The cash was released after the issuer had underwritten the transaction and "instructed the blockchain to perform the delivery versus payment." At this point, the cash and bonds were exchanged "simultaneously and irrevocably." 
The transaction reportedly began on September 6 and concluded on September 10.
UK-based technology firm Nivaura assisted Santander with the digitized bond issuance process.
Nivaura CEO Avtar Sehra said that creating a blockchain bond is simple, because you are basically issuing a notarized, digital document via a smart contract.
Sehra explained:
"This is not really digitizing a bond. All you are really doing is digitizing the process for registration and settlement – and even for the settlement part you are only addressing half the problem because you haven't got cash on the blockchain."