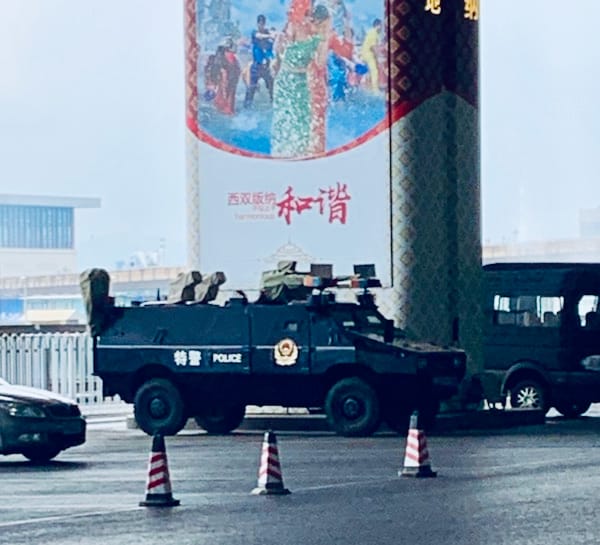 Authorities in China continue to crack down on crypto-related businesses. Recently, the nation's police officials closed down local digital asset exchange BISS and took 10 people into custody, as they were suspected of being involved in the trading platform's business operations.
On November 22, 2019, Chinese media outlet Sohu confirmed that BISS had been shut down, however, the actual date when the incident took place remains unclear.
Dovey Wan, founding partner at digital assets investment firm Primitive Ventures, noted via Twitter that the Chinese crypto community was aware of issues involving BISS for the past two weeks. However, the report appears to have been released much later. Wan mentioned that the Beijing-headquartered crypto trading platform in question is "a relatively known, up-and-rising exchange."
Whenever "news" is out, it's usually weeks late ??? sorry for not able to really "BREAK" it

this time is 3 weeks late ??? pic.twitter.com/UmBgCMwB1K

— Dovey 以德服人 Wan ? ? (@DoveyWan) November 22, 2019
BISS's management posted a blog on November 18, 2019, in which it addressed issues related to user withdrawals. The exchange also said that authorities in China had suspended its operations.
"According to market sources, it is understood that BISS's operations have been halted following an enquiry by China's regulatory authorities around its services offered to users, which may not be aligned with capital controls regulations in China."
The exchange further claims:
"The enquiry by the authorities are specific to the company's offerings, and not related to user deposits. It is expected that users will be able to access their funds in due course once the enquiry is completed."
BISS states in its blog post that its business operations were suspended while local authorities investigated the case in order to protect user interests. The exchange operator also mentioned that it plans to fully cooperate with China's law enforcement agencies.
Authorities in Shenzhen, a major city in the Chinese province of Guangdong, identified 39 different digital asset exchanges that had been operating without following appropriate regulatory guidelines.
Shenzhen's law enforcement officials have also issued a warning regarding illicit activities involving the use of cryptocurrencies, particularly via digital asset exchanges. Additionally, police officials in Shanghai have issued similar warnings, which include telling Chinese citizens to avoid dealing with companies or individuals selling crypto tokens.